Tad Brown is one of the most respected private client health and fitness coaches in Los Angeles and Beverly Hills. Tad mentors the health and longevity of producers, celebrities and neighbors ranging in age from 11 to 93. His gym is located right here in The Oaks.


Tad Brown, Tad Brown Fitness
(323) 314-6968
/
[email protected]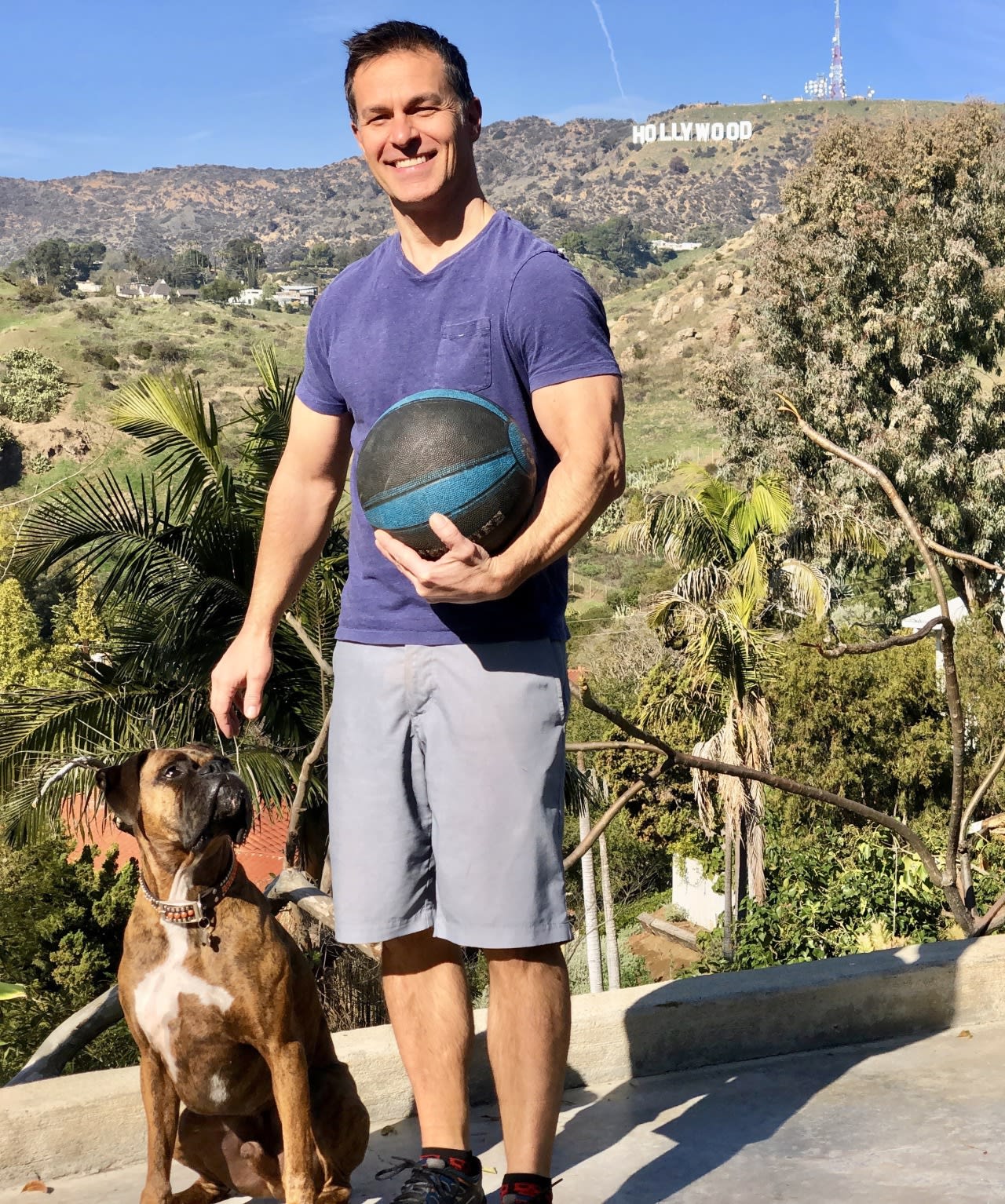 What's your story, and what life experiences led you to become a personal trainer?
About 30 years ago, I was working on film & TV sets monitoring animal actors and I injured my head and back during a freaky on-set accident. I started physical therapy and learned the importance of keeping a strong body to be able to function better. Though I was 25 at that time, I was feeling so much healthier after training regularly, and that piqued my interest in learning more about the process. My Physical Therapist suggested I get trained, and over two decades later, I'm still helping people achieve their fitness goals.Every body is different, and I love helping people discover the amazing abilities of their bodies and develop health habits.

What is your fitness and training philosophy?
Getting to know my clients is the first step in assessing their fitness needs and goals. Then we'll develop a training plan that includes tracking progress and learning about making healthy eating choices. I treat my clients the way I would want to be treated — with respect, and in a very safe and comfortable way to learning their limits, improving on those one day at a time.

You've created an amazing gym facility in your home. Talk about how the space you've created has become such a focal point in your training program.
This space is perfect for my work because it offers ultra private indoor and outdoor training areas. The main indoor area has great natural light from large glass doors that open to the private backyard, floor to ceiling mirrors and non-skid gym flooring with cardio equipment, a large selection of free weights and cable tri-station. I have always been an outdoorsy guy, so my outdoor space is just as important to me. Training in the front yard (up a gated driveway that is surrounded by trees and high above the street) offers a picture perfect view of the Hollywood Sign while we swing kettle bells, whip the battle ropes or do some glute busters up the steep driveway. The backyard is protected by a wooden privacy fence (with private gate to Griffith Park trails) and the perfect place for a low impact aquatic workout in the pool. Sometimes a client can be stressed out so much that we put down the weights and go out the back gate and take a stroll through the park for 15 minutes in nature. Sometimes it requires a hike to the Observatory. Studies show that working out and/or hiking in a park environment reduces stress and increases mental function for up to 5 days in one 30-min session. I can't ask for a better neighborhood to be in, and there's always a warm greeting from our boxer and mascot, Lex.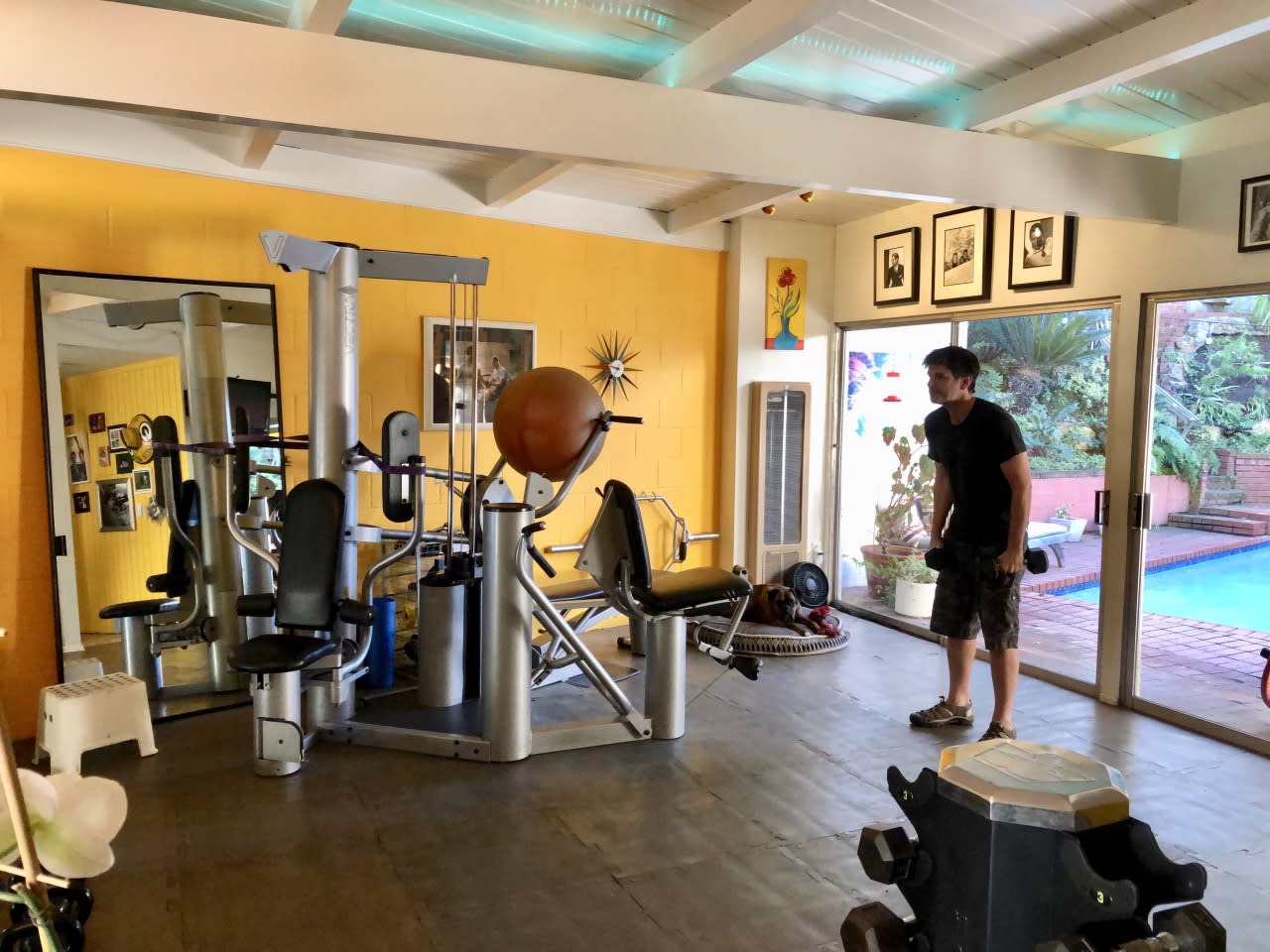 It's January and on many people's mind is their New Year's resolution. How do you help your clients stay focused on their goals?
Together, we keep an eye on progress with measurements, photos (only if they want) and realistic milestones. I'm here to help my clients stay accountable, but not to make them feel bad for enjoying food, friends, family and vacations. I never say diet. This is our lifestyle. It's always best to make small changes and incremental goals. Your life will change, and you will feel better and younger.

What makes you different from other personal trainers?

This is my 25th year training. Some of my clients have been with me for over 20 years — I care about my clients and feel so lucky to have developed some great friendships. Whether you are 15 or 92, I'm focused on your longevity, not just for today. I take care in teaching my clients about gym equipment, what muscles are being worked and how to be comfortable in a gym. I've helped college-age clients stay in shape over the summer months, adults get back to their college shape, and body building physique competitors to medal-winning bodies. I have clients skiing in their 80's. This is my life-long career and I won't retire. I will always have a gym in the house, and having my clients also keeps me inspired and healthy. I'm going to be 54 this year, but I feel like I'm in my 30s. My husband and I enjoy giving back to our community with passionate support of the homeless youth and senior programs at the Los Angeles LGBT Center, Hollywood Bowl, Griffith Park & The Oaks neighborhood Councils, and Boxer Rescue L.A. We're both California natives and love volunteering and helping drive change in our community.