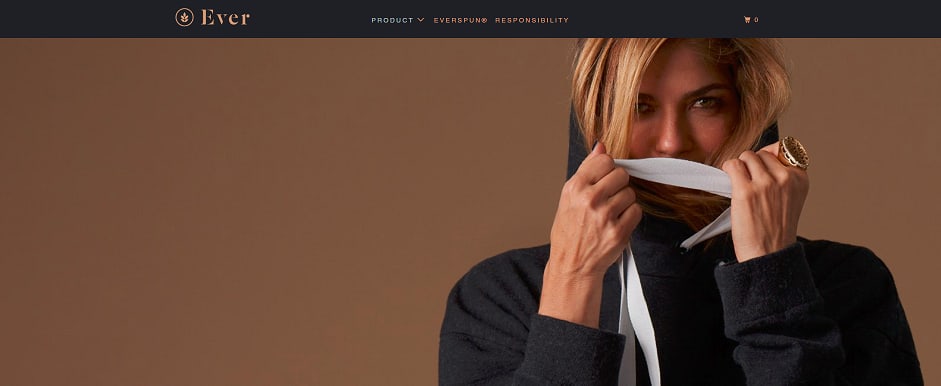 Q&A with Jason Bleick, Founder, Ever
Ever is a Los Angeles based premium apparel brand committed to regenerative organic agriculture and doing our part to reverse climate change on this planet.
What inspired you to create Ever?
Regenerative Agriculture (RA) inspired me. I was working on a brand identity project for the team at Cafe Gratitude and was introduced to RA. At that moment, I knew I had to introduce this to the apparel industry. Regenerative Agriculture is a system of farming principles and practices that increases biodiversity, enriches soils, improves watersheds, and enhances ecosystem services. Regenerative Agriculture aims to capture carbon in soil and aboveground biomass, reversing current global trends of atmospheric accumulation.
How does Regenerative Agriculture differ from conventional farming practices?
The focus of RA is on improving and revitalizing soil health. Regenerative organic agriculture can sequester carbon and reverse climate change. Conventional farming can't do this. 65% of conventional cotton production ends up in our food chain, directly through food oils or indirectly through the milk & meats of animals feeding on cottonseed meal and cotton gin byproducts.
What is Everspun Luxury Yarn?
Everspun yarn is the first 'Regenerative Organic Luxury Climate Beneficial Yarn'. Designed to help reduce global warming and developed with the highest level of responsibility. We grow our own cotton in South Carolina and we work with an Alpaca ranch in Oregon where we source our animal fiber for the Everspun yarn. The cotton fiber and the Alpaca fiber are spun together with a special recipe to make up the Everspun yarn.
What's next for Ever?
Over the next 6 months we will be adding pieces into the collection online.
What is your favorite part about living in The Oaks?
My favorite thing about living in The Oaks is that it feels like you are in nature, but also in the city at the same time. There are deer, coyotes, raccoons, squirrels, owls, etc that you see frequently while over your shoulder is the Hollywood sign. It's the perfect mix. Being able to walk out the door and go for a hike, or be shopping in the city in a few minutes is amazing.