Peter Chang, Manager
139 ½ N. Larchmont Blvd
Uncool is a new casual, all-day, dine-in/takeout/delivery burger joint in Larchmont Village. Uncool comes from Blurred Lines Hospitality Co., the group behind Counterpart Vegan, Tacos Tu Madre (also located in Larchmont Village), and Bardonna.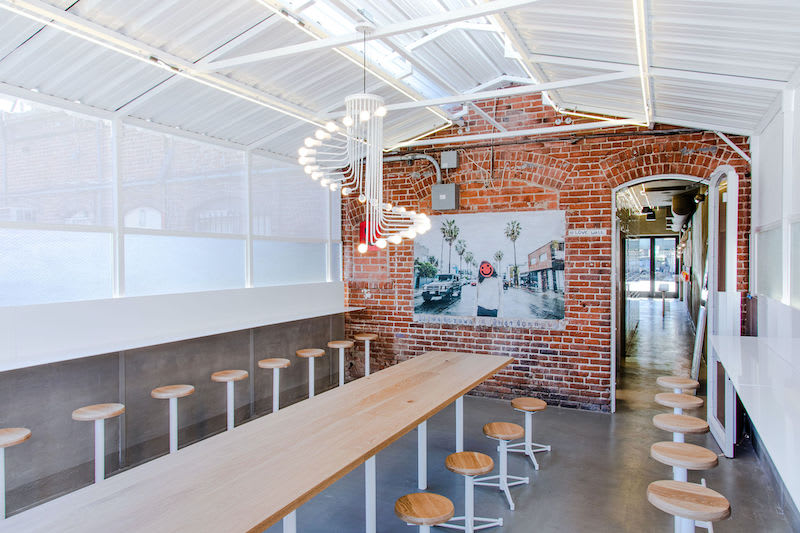 It's quite a feat for any business, especially a restaurant, to launch during a pandemic, but in less than 3 weeks of opening, business appears to be going well. To what do you attribute your early success?
Quality food, hard work, and great service keeps our guests happy and grows the business.
We have been featured in several places such as the LA Times, LA Foodie, Veg Out Magazine, the Larchmont Buzz, the Beverly Press and others. We also decided to do things a bit differently. While other restaurants have closed or reduced hours, we went the opposite direction. We decided to have longer hours (open late everyday until 11pm Sunday through Thursday and midnight Fridays and Saturdays). So if you've got a late night craving, you know we're open!
What makes you different from other restaurants?


We have something for everyone. Our Uncool house patty is made from a grass-fed beef chuck and short rib blend. Or you can opt for our buttermilk or honey-fried chicken instead. For our vegetarian and vegan customers, we offer our "Party in my Plants" vegan burger made from the Impossible patty and our seitan "Amazing Vegan Fried Chicken Sandwich". You can't go wrong!
After you choose your protein, you can have it as a single or double burger, or ditch the bun and for either an arugula salad or rice bowl, which is a medley of ancients grains including black rice, barley and lentils.
Check out our
menu
. You'll see it's all pretty affordable too!
Other than your burgers, what are your favorite "must try" items on the menu?
We have amazing vegan milkshakes where we use a premium grade plant based vanilla bean gelato and oat milk to get that rich and creamy texture. We have Vanilla Bean, Cookies and Cream, and Matcha Rose (a standout!).
And of course, the fries come with your choice of several tasty dipping sauces, including a vegan truffle island option.
Why did you choose Larchmont Village?
Larchmont has been our home for many years. We've started a handful of great businesses on this street and love the community.