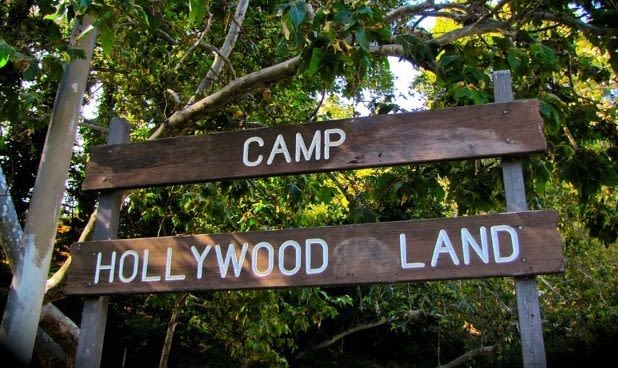 Each year, more than 14 million campers attend summer camp in the U.S. In Los Angeles alone, we have over 450 summer camps to choose from, ranging from Sports Camps, Day Camps, Sleepaway Camps, Academics, Science, Tech, Acting, Special Needs, STEM, Drama and Improv, and many more. Below are 6 options that caught our eye, including one for families and one for grownups only. Happy planning, and we hope you and your family have the best summer ever!
Established in 1926, Tom Sawyer Camp has been committed to the idea that every child should experience carefree, constructive activities in the outdoors like Tom Sawyer and Becky Thatcher. Ensuring lots of adventure with friends, campers participate in a range of outdoor activities from horseback riding to rock climbing, windsurfing and even secret quests. Located in Hahamonga Watershed Park – above Devil's Gate Dam in the Arroyo Seco.
Got Game Sports offers a day camp program for children ages 4-14 in the heart of Los Angeles. Providing campers the opportunity to personally customize their day based on their interests, the camp prides itself on a fun, stimulating and bully-free environment. Got Game Sports is located in Mid-Wilshire at Hancock Park Elementary School.
The City of Los Angeles Department of Recreation & Parks girls' residential camp has been operating for over 90 years. Nestled in the Hollywood Hills, right under the Hollywood sign, Camp Hollywoodland provides an out-of-town experience right in the middle of the city. Offering swimming, climbing wall, outdoor living skills, nature awareness, field trips, and themed programs. For girls age 6-14.
Since 1933, Gold Arrow Camp has provided campers with a supportive community where their lives can be enriched through friendships and experiences that teach valuable life skills. A structured program of over 20 different non-competitive water sports and traditional camp activities encourages campers to try new things, build their skills, and take risks. Gold Arrow Camp also offers programs for families, and is located in the heart of California's Sierra National Forest, approximately 5 hours north of LA.
French Woods Sports and Arts Center is one of America's top teen-only coed summer camps. A fully elective and affordable design allows campers to choose from traditional and not-so-traditional camp activities. Programs are offered in extreme sports, arts, technology, circus, rock music, music production, dance, DJ and radio, theater, magic, cooking, gymnastics, equestrian and more. Campers ages 12-17 come from all around the U.S. and abroad to their campsite in Hancock, New York, about 2.5 hours from NYC
Esalen Institute, Big Sur, CA
Looking for something just for yourself, browse through Esalen's workshops ranging from arts & creativity, body & movement, leadership, meditation, spirituality, nature, relationship & self. Located in beautiful Big Sur, recharge yourself in any one of their retreats.