With Uber and Lyft now carrying millions of passengers in Los Angeles County each month, Metro is testing its own ride-hailing service, operated by private transportation company Via.

A year-long pilot of the program launched Monday, and residents of El Monte, North Hollywood, and Compton will get the first crack at the new service, which offers rides to and from major transit stops in those areas.


"Many Metro users face a challenge getting from home to station and vice versa," said County Supervisor Sheila Kuehl in a statement Monday. "They need a quick, easy, and inexpensive door-to-door solution and this new pilot is one to consider."

Users can summon drivers through a smartphone app or by dialing Via's call center

(619-731-0710)

. Rides cost $1.75 with a TAP card and are free for those enrolled in Metro's Low Income Fare is Easy program. The fare without a TAP card is $3.75.
Similar to Uber's Express Pool option, the program allows drivers to pick up multiple passengers and users of the service may be asked to meet their driver at a specific location to avoid time-consuming shuttle detours.
Users also can't use the service to get from, say, the grocery store to a friend's house. Rides must start or end at one of three stations: El Monte, North Hollywood, and Artesia. Passengers must also travel within the boundaries of service zones around those stations.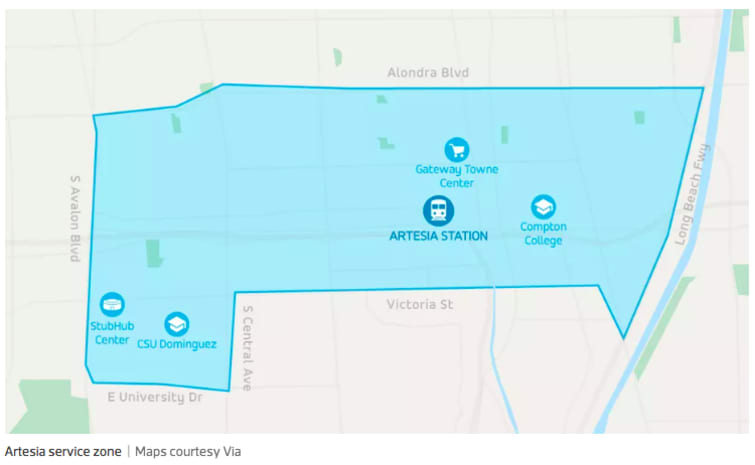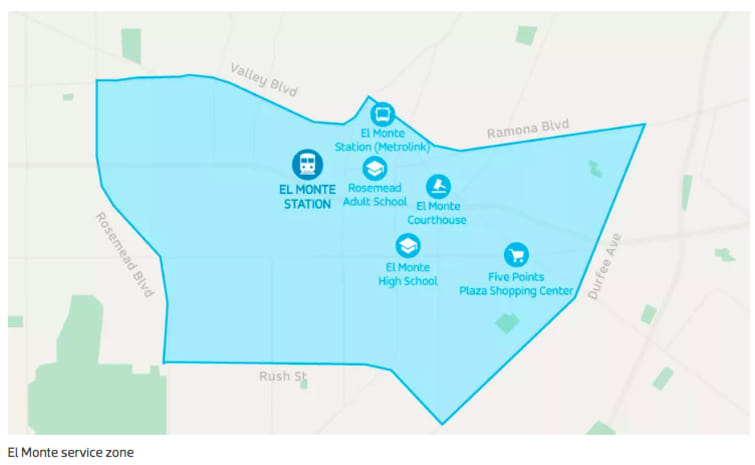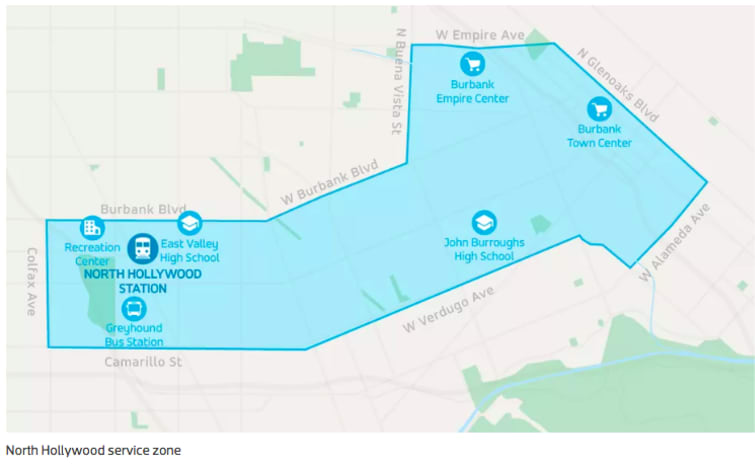 Metro CEO Phil Washington suggested Monday that, if successful, the service could provide a key solution to what transportation planners commonly refer to as the first mile/last mile problem: how to get riders who live in areas with poor transit service to and from places with trains and buses that can carry them where they need to go.
That could be a key issue as the agency builds new rail lines and revamps its extensive bus network. In spite of considerable transit investment over the last decade, Metro ridership has fallen dramatically in recent years. One survey of riders who stopped using Metro found that 12 percent did so because it was too hard to get to and from transit stops.