1255 N Sycamore Ave | 323-467-8044
Founded in 1980, Mickey Hargitay Plants is one of LA's best places to buy plants. Mickey's is a full-service garden nursey specializing in indoor tropicals, cactus and succulents. Their Hollywood shop is a beautiful, lush, and eclectic garden oasis.
For those who recognize his last name, yes, Mickey also has roots in Hollywood's film industry. Mickey Hargitay Jr. is the son of onetime Mr. Universe and actor Mickey Hargitay and actress Jayne Mansfield. His sister Mariska Hargitay followed her parents' footsteps and has a long-running role on "Law & Order: Special Victims Unit." Mickey is often quoted saying, "[My family] made decisions to reach for the stars and I've wanted to keep my feet on the ground."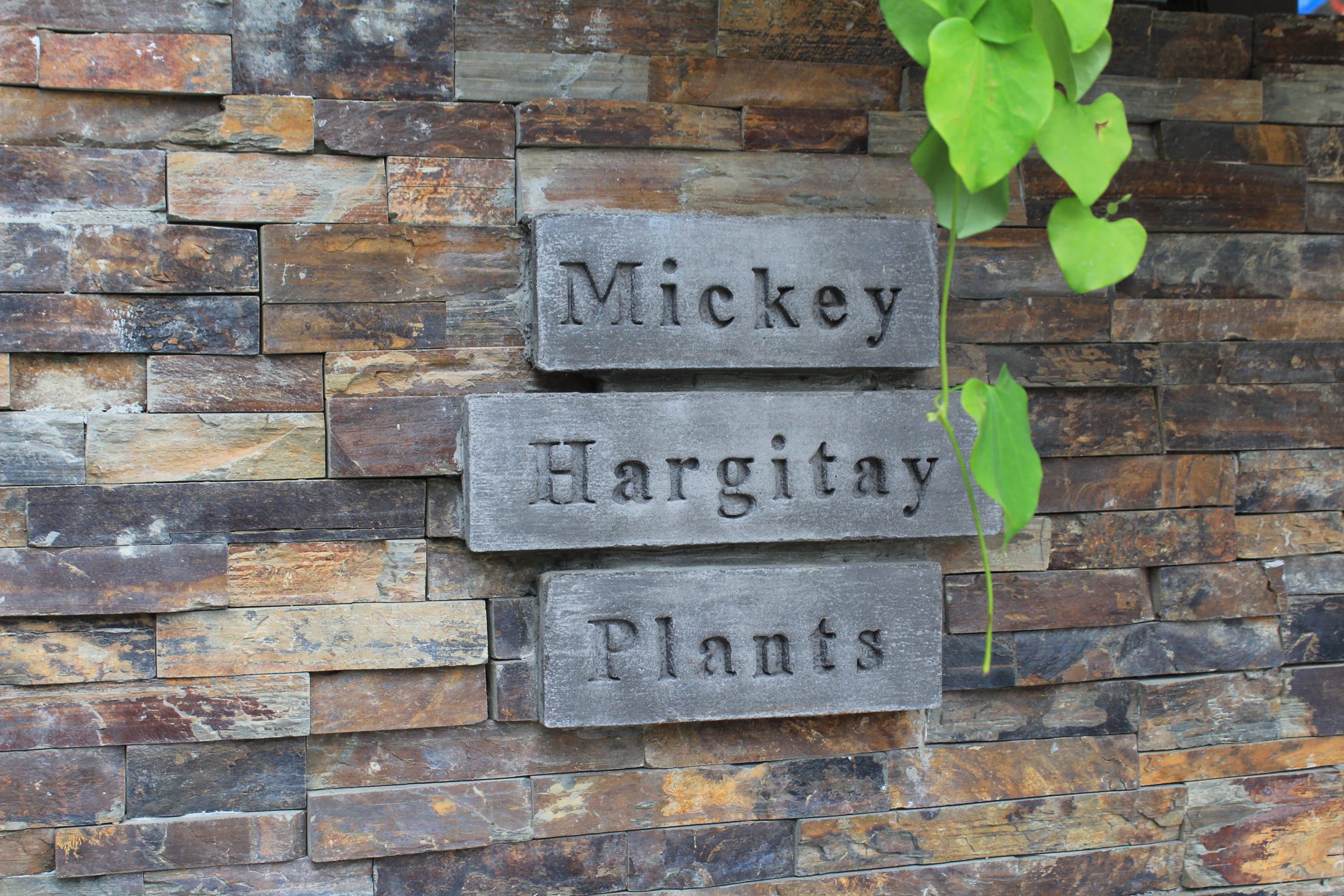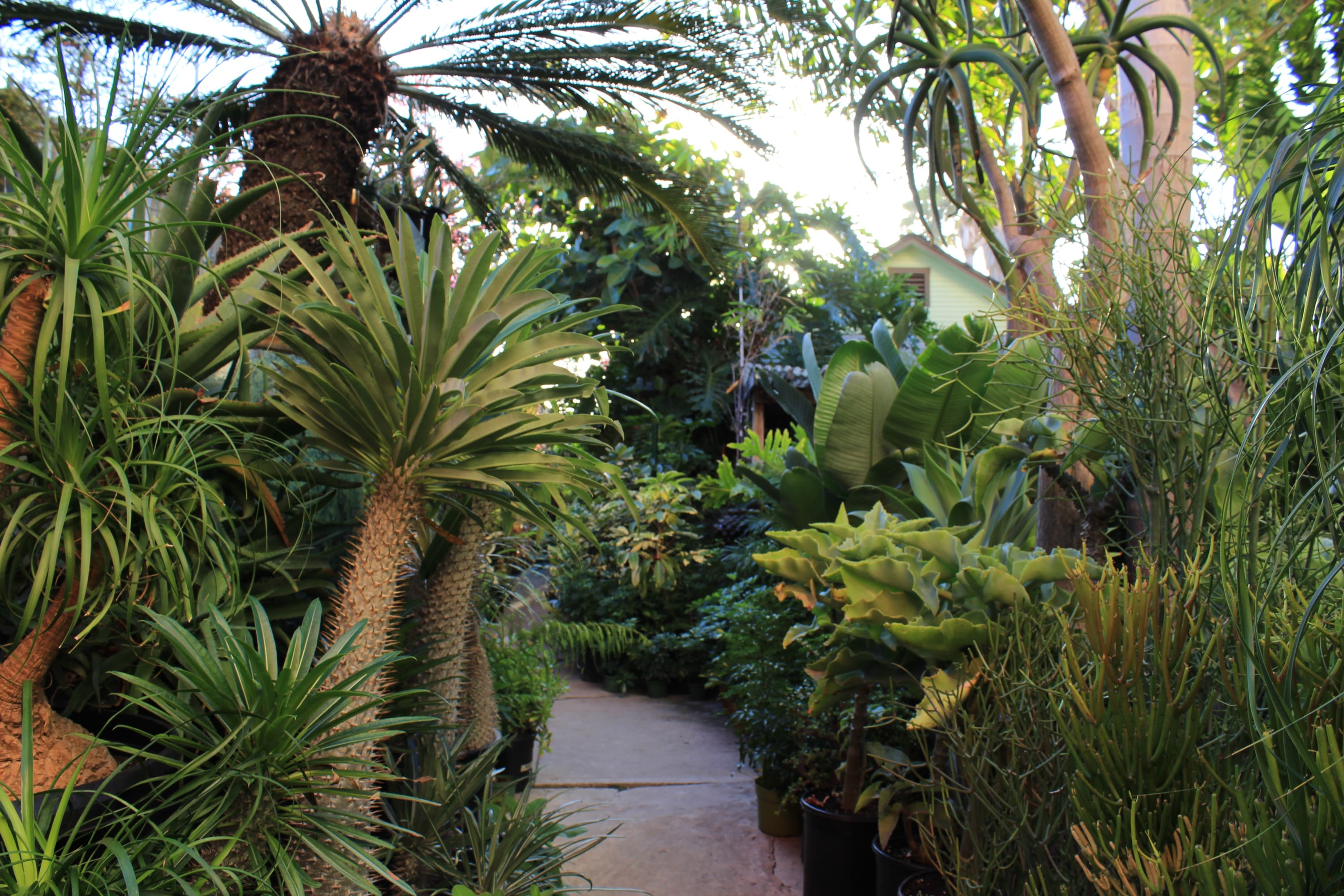 Q. Can you share with us the path that led you and your shop to becoming a fixture in Hollywood?
In the late 1970s, my friends and I would sell macrame plant hangers door-to-door at beauty shops and office buildings. Then we opened a shop about the size of a living room on Echo Park Ave called Max Macs ("Maximum Macrames"). After leaving Echo Park, I opened a new business in an early 1900s Hollywood bungalow on Fountain and North Sycamore avenues. I was 23 then, and the plant shop doubled as my home, where my friends and I would hang out, party and sell some plants (it was the '70's). More than 3 decades later, we are still in the same location, but the business has matured and expanded.
Q. What sets you apart from other nurseries?
Our clients say that it's our attention to detail that sets us apart. We spend time with customers explaining how to nurture their plants, how to make the right choice from the beginning and how best to keep them alive and thriving. Customer service seems hard to find these days and we need a competitive edge that the big box stores don't seem to be able to provide. Our unassuming posture seems to be an attraction in a town where it sometimes is more about how you look than anything else.
Q. How has your business changed in the past year due to the pandemic?

When the Governor issued the stay-at-home order last Spring we didn't know what to expect other than thinking we were closed indefinitely. Upon further research we discovered we were classified as "essential" and knew we could open but had to make some major changes. We are limiting our customer intake as we follow social distancing guidelines, wearing masks, practicing increased cleaning and hygiene protocols, and built an online store offering curbside pickup. We are open 7 days a week, 9-5. In-store shopping is limited to 7 guests and is mostly outdoors.
We have also definitely noticed an increase in demand, but the struggle has been meeting that demand without compromising our safety practices. Growers also did not see this coming and sourcing plants has become very challenging. We have had to impose quantity limits on many popular varieties which can often frustrate customers. Our growers have imposed limitations on what we can purchase so we have passed this on to our customers as we all try to share what's available.
Q. What are a few staff favorites?

From: Dallas, Manager and Landscape Designer
I love them all. One of my fav would be -
I love a ficus variety. They exhibit strength and resilience and are a lover of light. They can be moody which reminds you it's a living thing with wants and needs, but once you get to know them, they tend to be forgiving and truly don't ask for much. Their trunks can have loads of personality which I find to be unique to ficus, especially over time. Their soft light colored trunks are also pleasing to the eye and a helpful tip in identifying ficus varieties. Their adaptability as a landscape plant and interior plant truly make this a champion variety. The religiousa is my favorite within the Ficus family.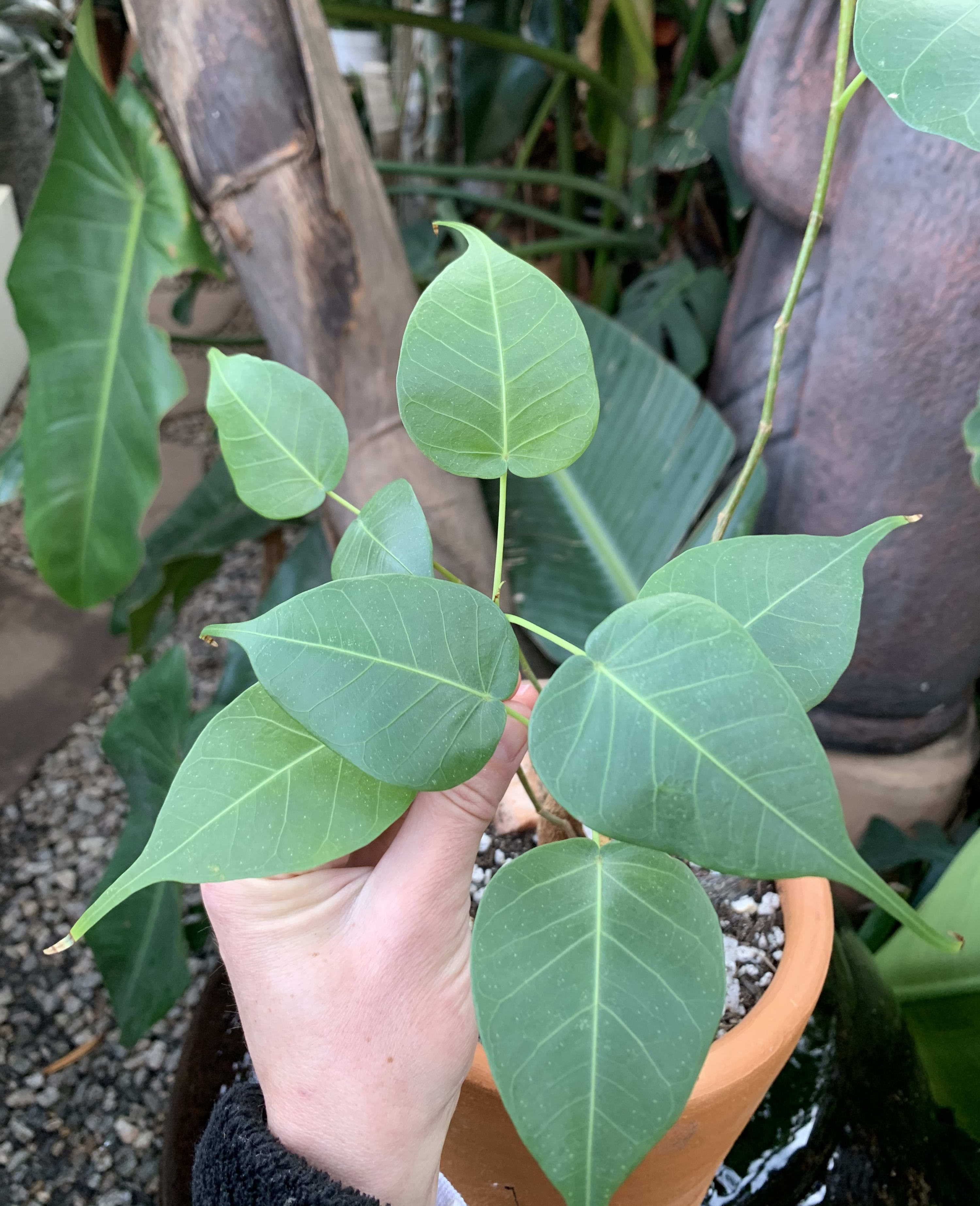 From: Natalie, Shop Team Member
One of my favorite plants is Dioscorea elephantipes (African Tortoise Plant). I love the way the geometric caudex (thick, woody stem) is juxtaposed by dainty heart shaped vining leaves. It's always a conversation starter.