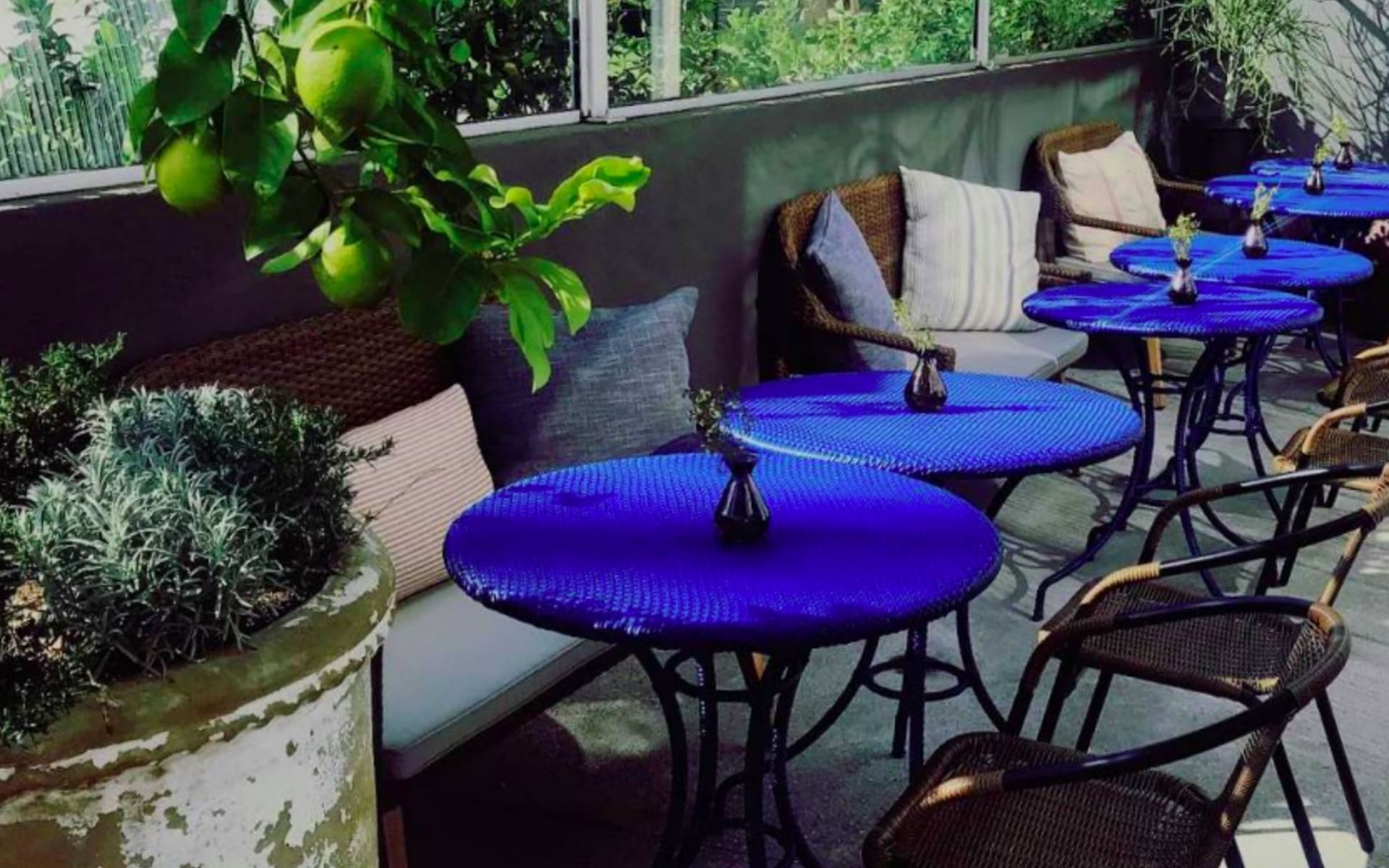 It took just over two years, but Le Petit Marché is open in Larchmont Village. The new all-day French eatery has all the elements of a walkable neighborhood restaurant, bar, and market with a respectable local cast of coffee, meats, cheeses, bread, pastry, and wine purveyors.
Eater first heard rumblings about Le Petit Marché in 2016, and it turns out the former Larchmont owners Mathew Cape and Spoon Singh were playing the long game. The partners secured the space in the highly popular neighborhood, closed down at the Larchmont last November, hired designer Carolyn Baylon to configure the 3,500 square foot interior and 1,000 square foot patio, and searched for food vendors to fit the vibe.
Le Petit Marché's chef is LA newcomer, Stephane Liot. His menu is an all-day affair, with breakfast items like smoked fish, along with croque madames and monsieurs. The lunch menu goes for sandwiches, salads, moules-frites, vegan options, and roasted chicken.

Larchmont and Hancock Park denizens can also pick up foods onsite from Gwen Butcher Shop, Verve Coffee, Lou Wine Shop, Monsieur Marcel for pasta, olive oils, and spices, bread from Michelina, and pastry from La Chouquette. And then there's the bar.


Featured photo by Original article by Mona Holmes for Eater LA.