Monthly Spotlight on Local Businesses & Residents
Q&A with Ron Reyes, Owner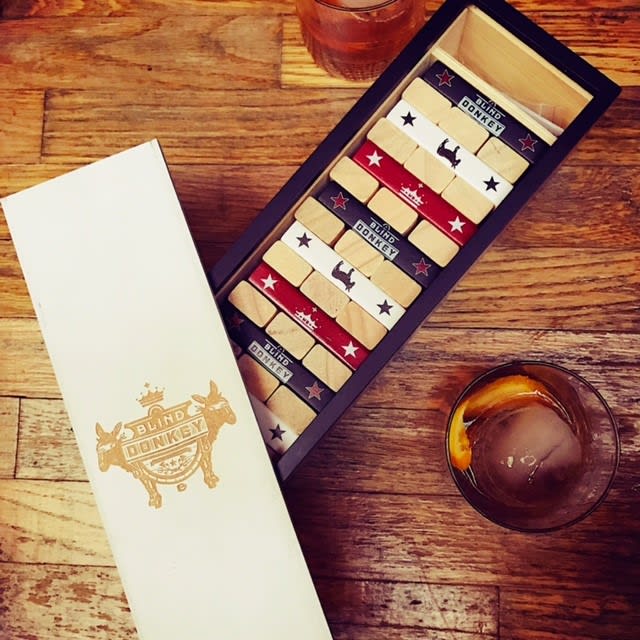 Wood Expressions, Inc. has been manufacturing, importing and distributing games from around the world for 40 years. We are the proud maker of heirloom games made from high-quality materials that stand the test of time.
1) Wood Expressions has been manufacturing all sorts of games for 40 years. In an era where kids (and even many adults) are more focused on screens, how does an "old school" game manufacturer stay relevant?
Games are traditions that are passed down from generation to generation. Given the amount of children's screen time today, parents are concerned and focused on providing alternatives that provide social and educational benefits. Some games specifically stimulate the brain and help keep the mind sharp as we age. We make beautiful traditional games, some zany party games and puzzles that are entertaining and engaging. Most games have an educational component that is hidden behind all the fun. In addition, adult party games have seen a recent resurgence in popularity as grown-ups are spending more time entertaining.
2) You sell seemingly anything related to games, from poker chips, dice, to classics like Chess and Backgammon. Is there any game or piece that you consider a signature product of your company?
We are known for our beautiful hand carved chess sets and we sell a wide range of traditional and party games from the low end to the high end. We are constantly working on developing new game products and ideas that would be appealing to our target demographic. One of our recent favorite product picks is the Bobby Fischer, Learn to Play Chess. We have worked very hard to make this the best learning chess set on the market and we are very pleased with how it turned out.
3) I've seen some of your custom, engraved wood boxes distributed as gifts at both Wilshire Rotary Club meetings and the Jonathan Club. Describe how that product is typically used.
We do a lot of custom work for quantities from one to thousands. One of our popular items is our wooden treasure box. Most people use them to hold their iPhone, keys, wallet, coins, jewelry and keepsakes. Some people use it to stash cash, gold bullion and jewels – of course, we promised not to tell!
4) Your products are available in a wide range of places, from catalogs, shops and museums to libraries, malls and tobacco stores. How easy is it for consumers to order direct from you and what are your current best sellers?
We sell direct to retailers and can be found in mom and pop stores, game shops, hobby shops, some larger retailers as well as on Amazon. Currently, family games are popular (4-player Shut the Box, cribbage, checkers, chess and backgammon.) Any game that encourages family time together; people are looking for that connection.
5) In a modern new world where technology governs seemingly everything, what led you to a career in woodcraft?
While I began my career in sales and management, I have always been an entrepreneur at heart. Prior to purchasing Wood Expressions, I created a real estate development business with my wife and was buying and selling real estate in the Los Angeles area. Prior to the real estate downturn, we decided to diversify our business ventures by investing in Wood Expressions Games.
6) What do you love about living in Windsor Square?
We decided to move our family to the area because of its sense of community, its history and access to all that Los Angeles has to offer. My wife, Danielle Avazian-Reyes, grew up in the neighborhood and her family still lives in the area, which is wonderful.