Tap into 2021's biggest interior trends to reinvent and refresh your home for the year ahead.
It's been a long year, so we have good reason to rejoice when thinking of the interior design trends coming up in 2021.
From the growing importance of sustainable materials to elegant elements and a celebration of individuality and uniqueness, our 2021 trend edit will provide you with a curated look that will bring your home into the New Year with sensational style.
INTERIOR DESIGN TRENDS 2021
With many people's attitudes on life changing during 2020, and many wishing they could get away this year, we take a look ahead at the interior design trends for 2021.
1. RUSTIC VOGUE – A SOPHISTICATED TAKE ON COTTAGECORE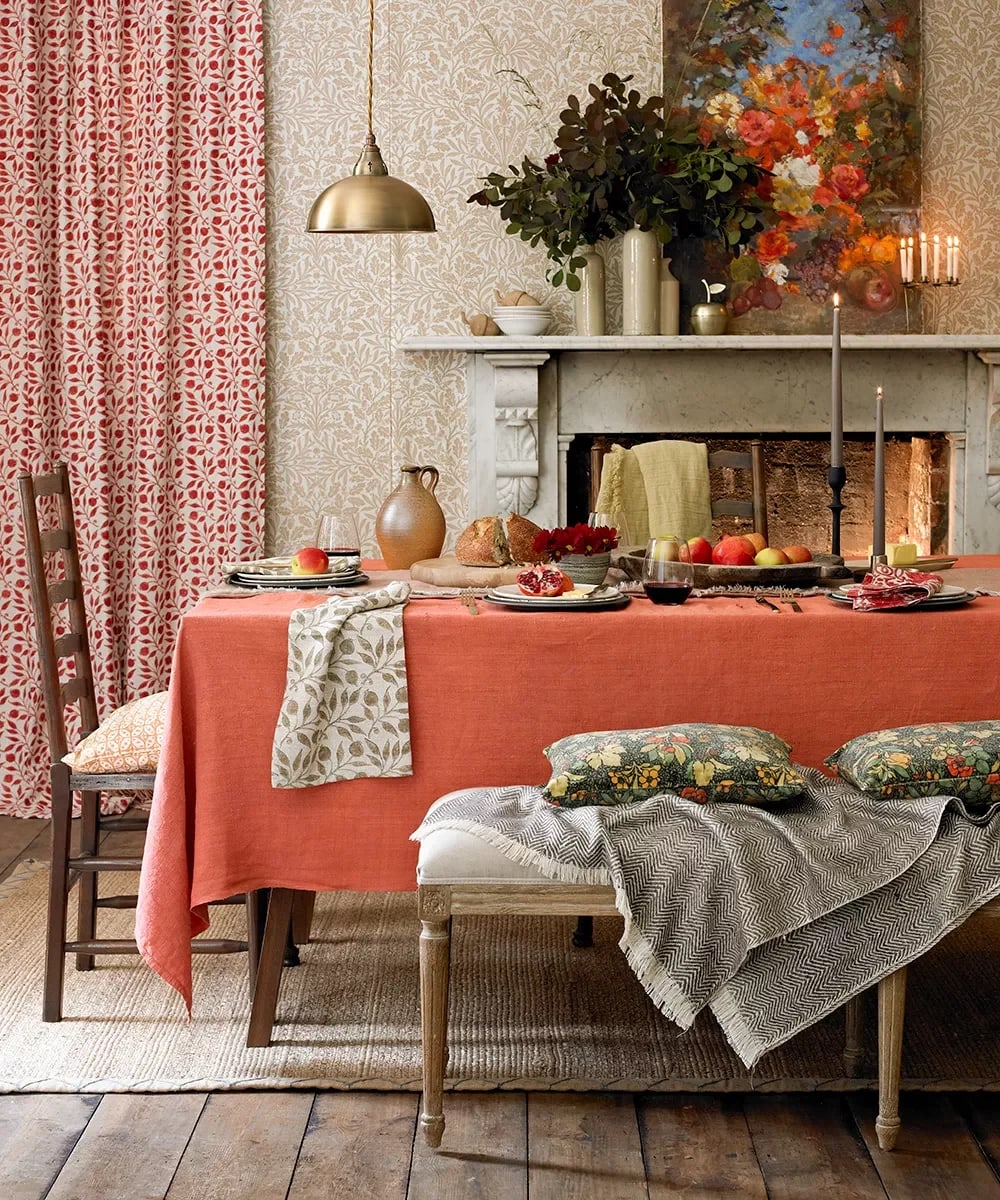 Image credit: David Brittain
This look is a crowd pleaser, appealing to anyone who loves their modern home comforts but wants to inject some character details into their living spaces, too. It works ideally in homes that already have some interesting features, such as exposed beams, original floorboards or panelled walls, but can equally be re-created with a considered balance of old and new pieces that work together in harmony.
Reclaimed wood is the core material that holds this look together – look for unique pieces that show plenty of grain and texture, rather than items that are perfectly finished.
2. YELLOW AND GRAY
(Image credit: Pantone)
This year, Pantone took the unusual step of naming two colors as their shades of the year: Illuminating, a zingy yellow, and Ultimate Yellow, a pale gray.


'The selection of two independent colors highlight how different elements come together to express a message of strength and hopefulness that is both enduring and uplifting, conveying the idea that it's not about one color or one person, it's about more than one,' says Leatrice Eiseman, Executive Director of the Pantone Color Institute.
3. COTTAGECORE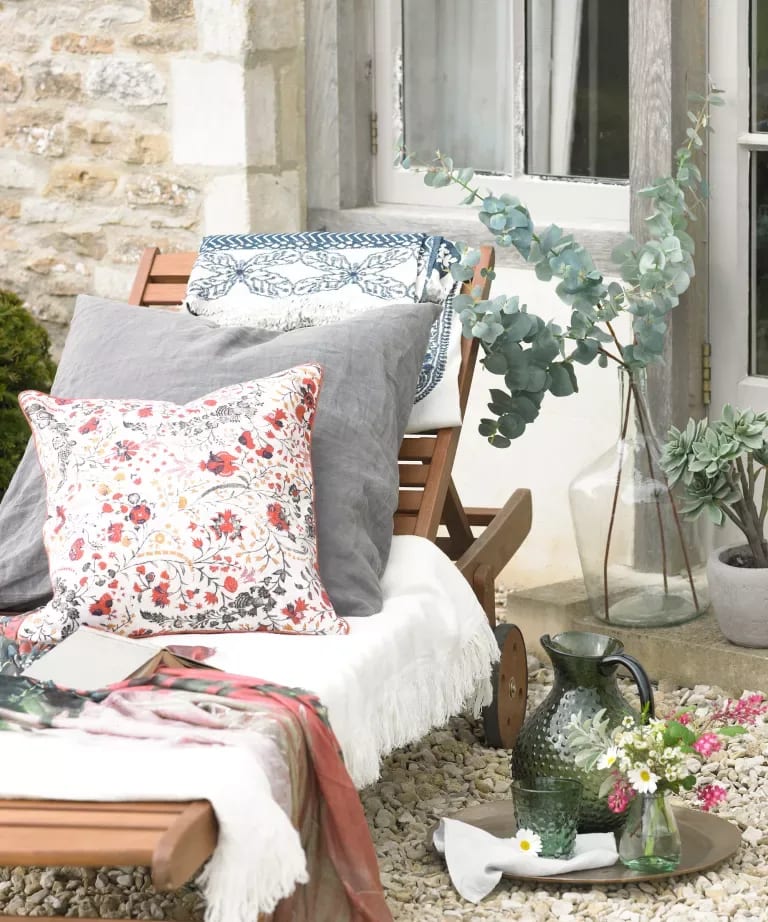 (Image credit: Future / David Brittain)
'Due to the events of 2020, I think that cottagecore, nostalgia and the need for comfort are all here to stay,' says Instagram influencer and blogger Paula Sutton of Hill House Vintage.
'Cottagecore is something that started off as very simplistic but I think it can also be mixed with touches of glamour to create a luxe traditional style. Elegant vintage style barware, gilded cutlery and statement gold accessories are all ways to get the look whilst staying on budget and touches of British quirk will keep the look feeling grounded.'
Think: a cuter version of Rustic Vogue, with ginghams and checks vying for attention with vintage prints and motifs – all set within a muted, pastel palette.
4. CONTEMPORARY COUNTRY
A wander through warm amber tones, mellow meadow prints and beautiful embroidery. Mix and match natural textures for a cozy and inviting look that lift both home and spirit.
Mix muted colors with folksy and characterful prints for a more modern country kind-of-vibe.


5. DISTANT SHORES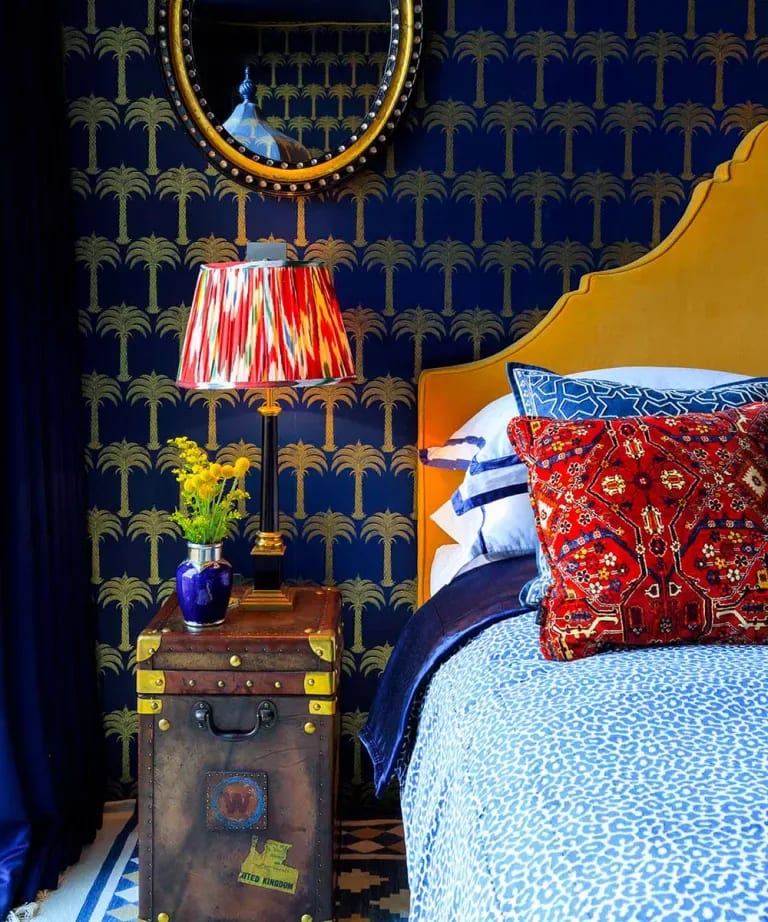 (Image credit: Barlow & Barlow)
We're all yearning for this, right? Well, the laid-back lifestyle of Hawaii has been reimagined in this next trend. As we long for tropical getaways, interiors inspired by distant shores offer a calm and relaxing living space to make a home a safe and inviting place to recharge. Adding a contemporary edge to a classic floral design, the Distant Shores trend features tropical brights, subtle monotones and soft lemons.
'Tropical leaves and florals can be used to bring the outside indoors, with an introduction to greenery into homes. Easy-living digital prints are designed to work in any home with complementary color palettes to emulate the varied Hawaiian landscape,' continues Parry.
'There are many people who have missed the freedom to go aboard in 2020,' says Paula Sutton of Hill House Vintage. 'So I predict a return to a global inspiration within interiors, where our spaces reflect our travels, the sea and distant shores.'
6. VINTAGE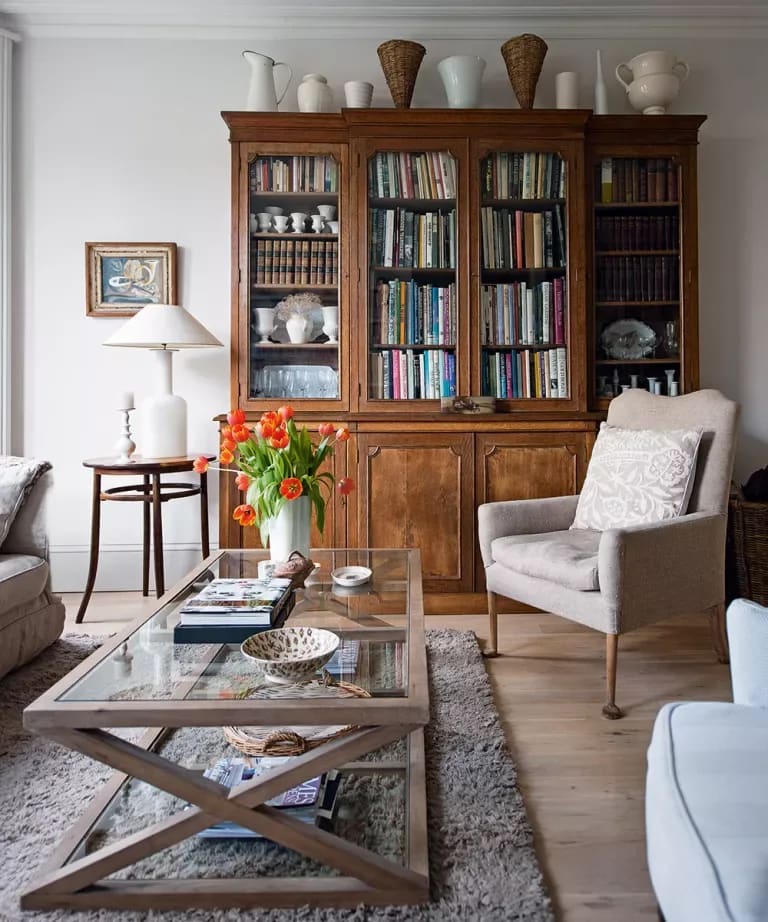 (Image credit: Jody Stewart)
Antique, repurposed, salvaged and retro pieces all have their place in a vintage scheme. The key is to reference the look rather than slavishly reproduce it, using strong colors, favorite pieces and a less-is-more approach for a vibrant, cohesive aesthetic. The key to this approach is to provide plenty of contrast.


Build up a vintage-style scheme gradually. It's the kind of look that needs layering so choose pieces over time that mean something to you. Add a few luxe elements such as rich fabrics and statement lighting to create a modern note.
7. EARTHY, GROUNDED SHADES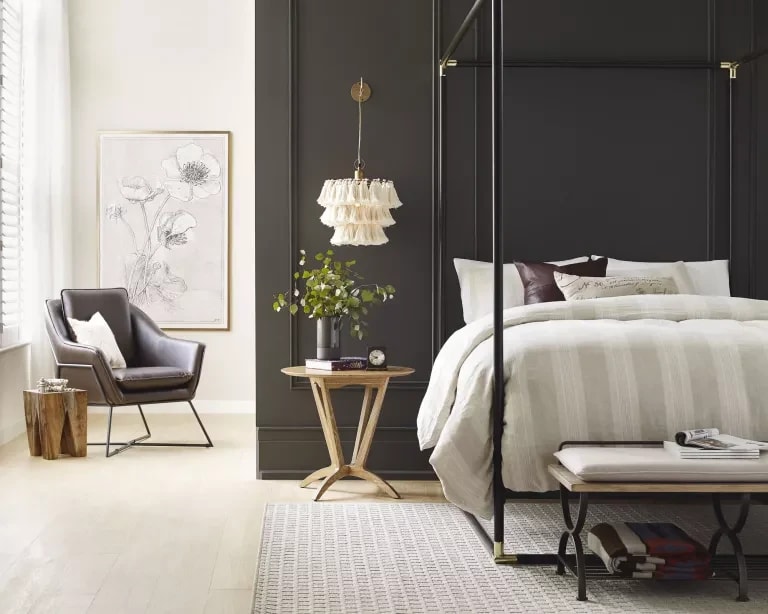 (Image credit: Sherwin-Williams)
First Dulux announces its Color of the Year as
Brave Ground
, then
Urbane Bronze
is hailed as Sherwin Williams' Color of the Year (above). Now, Little Greene will release their latest paint range in January 2021... and, you guessed it, it's all built around a natural, earthy color palette (above). Packed with rusts, warm greens, deep reds and slubby browns, it's comforting, welcoming... and just what we need for 2021. And we love it.
8. WARM COLORS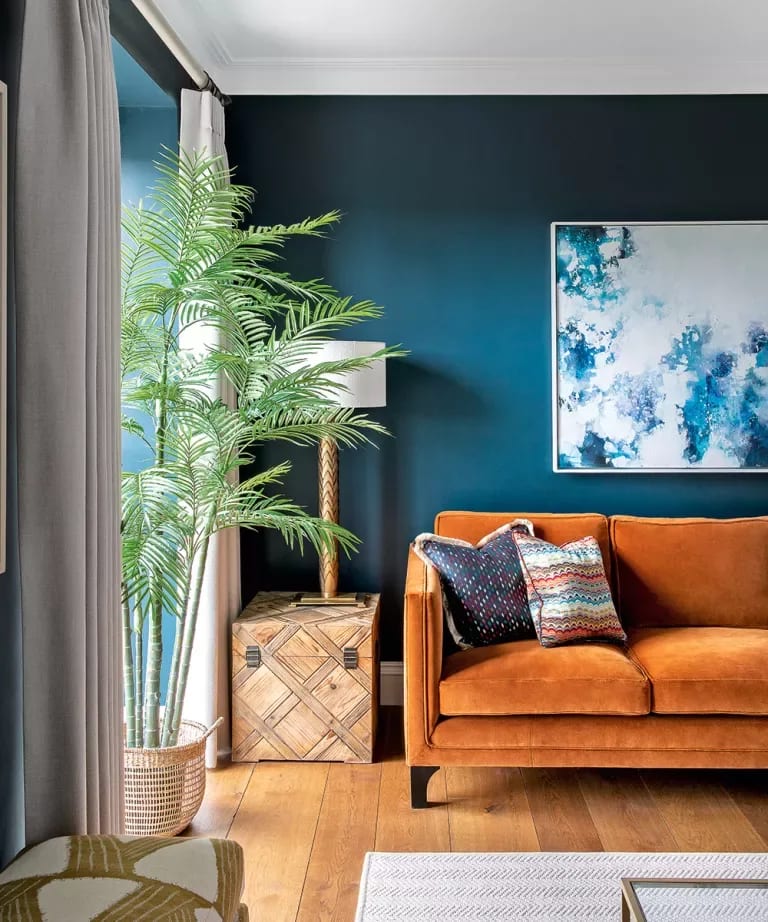 (Image credit: Paul Raeside)
This winter provides the perfect excuse to get cozy, and a great way of doing this is by incorporating warm colors to a space. However, warm colors can feel really welcoming in sunnier months too, and we will see a lot of burnt oranges and peacock blues incorporated into people's décor going forwards.
These are great colors that work well with darker colors like grey and navy, but also add depth to a space. These colors are also great for this time of year, and add a playful element of color that is very needed during the colder winter months.
9. GLOBAL INFLUENCE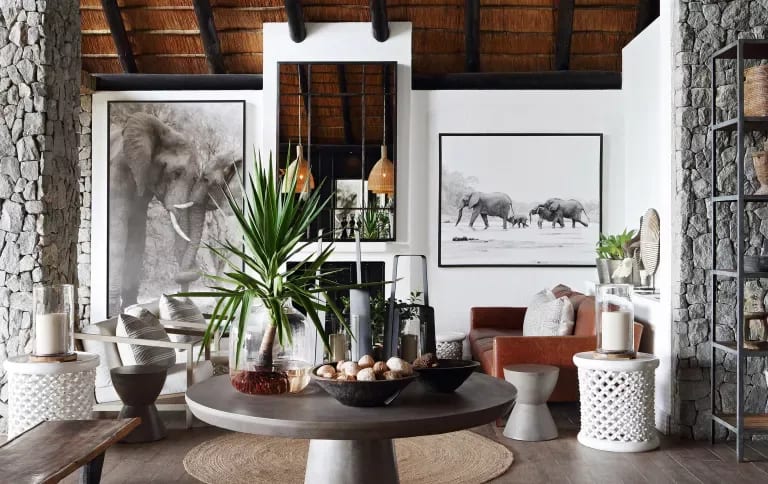 (Image credit: The Private House Company/Andrew Martin Interior Designer Review Vol.24)
Inspired by earthy color palettes and warm, natural textures, the Global Influence trend pairs perfectly with wooden, woven and rattan home accessories. It's bold safari feel is influenced by wildlife and African plains.
'We've seen 'Global Influence' as a key trend for the season across both interiors and fashion. With warmer tones now often being favoured over cooler greys this is a key interior trend that can be easily translated into the home.'
'The challenge and goal is to capture the aesthetic of global styles through unique and creative perspectives,' explains Maria Parry.
'We usually travel around the world to gain insight into the must-have trends for the season ahead, but this year we have had to think outside the box and gain inspiration from elsewhere.
'Taking influence from nature, nostalgia and the desire for a tropical getaway, living spaces will reflect the current situation we are faced with, embracing calming color palettes and familiar patterns that create a sanctuary in any home.'
10. OCEAN HUES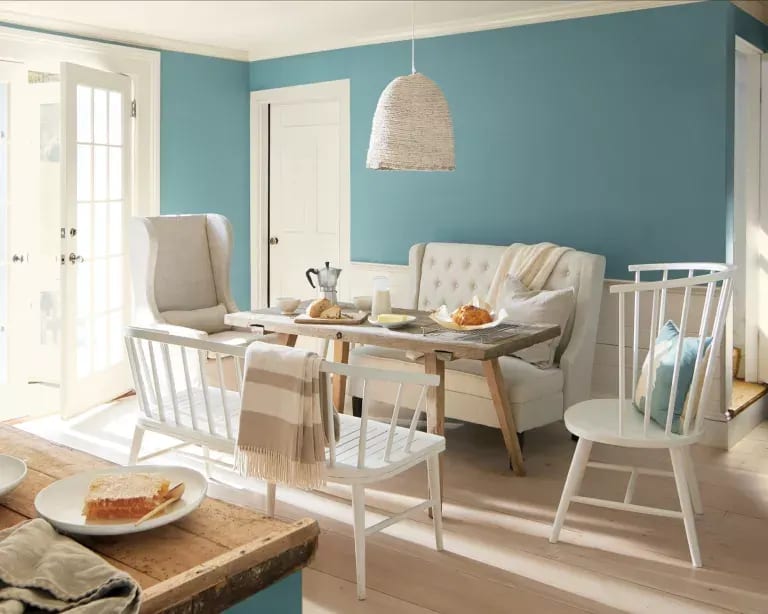 (Image credit: Benjamin Moore)
Capturing relaxing poolsides and beach getaways, aqua and inky blues offer a calm, contemporary look.
Benjamin Moore's Color of the Year 2021
reflects this shift towards tranquil, yet modern interiors with Aegean Teal (above), a color that is known for its association with peace, calm and comfort.
Ocean blues are a key color trend for the year. Varying from deep inky tones through to soft aquas, blue is the perfect color for creating a tranquil home.
11. CLASSIC TRADITIONALISM
(Image credit: Kit Kemp/Andrew Martin Interior Designer Review Vol.24)
A timeless trend taking inspiration from the 18th and 19th centuries, incorporating classic art, antiques and pieces with history. Classic traditionalism brings a sense of harmony and order to any living space, with a décor scheme that works together perfectly.
'It also favors symmetry, which can be seen in soft furnishings embracing ornate scrolls, courtly stripes and classic damasks. In a move on from bold, graphic geometrics, traditional and classic designs have developed into key trends for the season,' continues Prestigious Textiles' Head of Design Marie Parry
12. SHABBY CHIC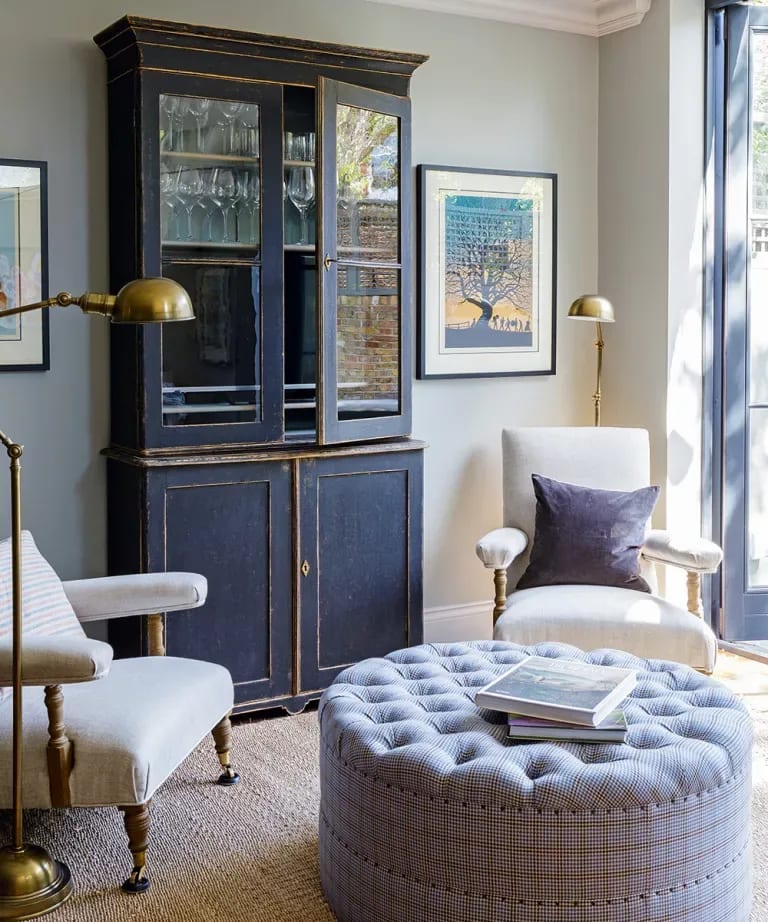 (Image credit: Mark Bolton)
This timeless trend epitomizes faded elegance and an unrefined sense of luxury. To create the feel of timeworn opulence from scratch try mixing new buys with vintage market finds.
Look for decorative accessories such as chandeliers and mirrors that haven't been perfectly restored, but have aged with character, and opt for furniture and textiles that feel lived-in. Chipped paintwork, faded fabrics and blemishes all add to the charm.
13. ECO CHIC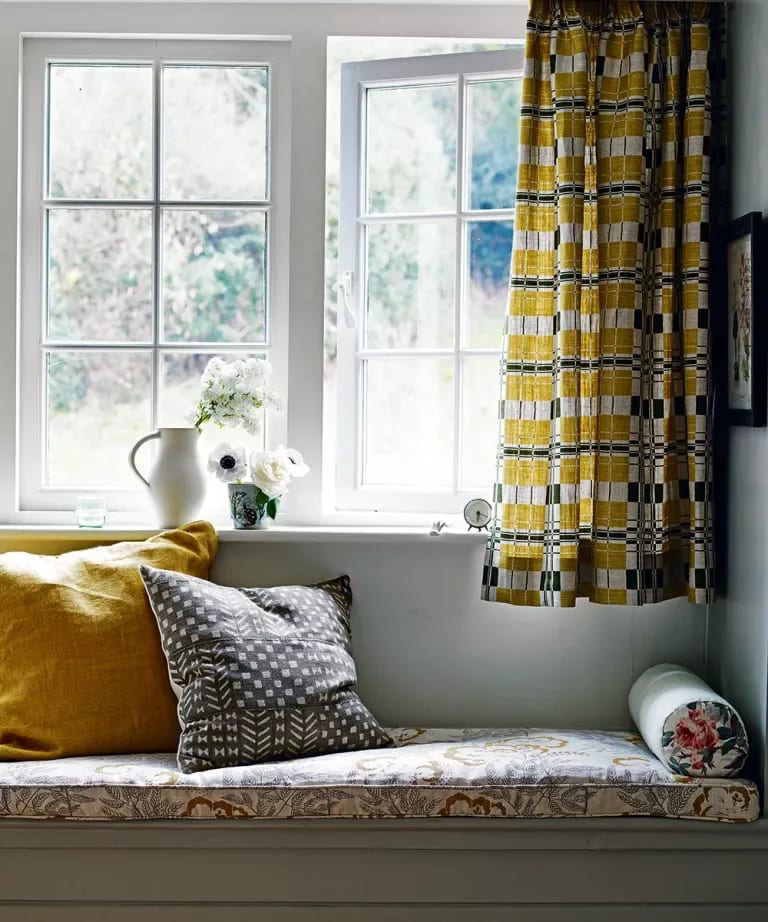 (Image credit: Emme Lee)
Engage your senses with meaningful design and calming fabrics. This popular trend plays to our desire for spiritual connection and well-being balanced by a commitment to sustainability.
Colors and textures have a hint of craft with warm tones coming to the fore. The new colour palette includes golden beige, moss green, soft olive and earthy orange. Further, tactile fabrics serve to comfort and cocoon such as matt velvet, boucle and linen. In addition, these soft and resilient fabrics are suitable for intensive use seating.
We will also see a renewed focus on craft and multifunctional furniture. In sync with the rise of the conscious consumerism comes the desire for furniture that offers longevity, quality and durability. Our need to feel grounded, calm and connected to nature is expressed through understated furniture, textile fabrics, sustainable materials and multifunctional, warm minimalism.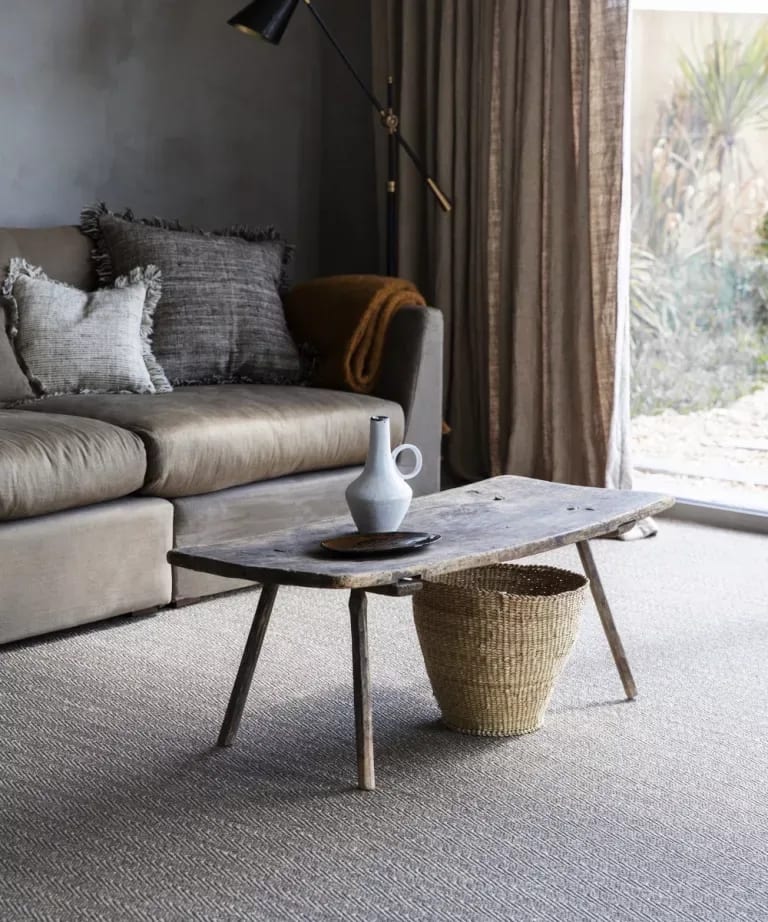 (Image credit: Alternative Flooring)
Carpet trends
have really evolved alongside other interior design trends for 2021, with eco-focused materials featuring heavily. As such, natural fiber carpet will become more and more prevalent.
Lorna Haigh, from
Alternative Flooring
, says: 'Climate change is more than a trend. Our natural fibre flooring are all monsoon-grown grasses that are sustainably sourced – coir, seagrass, sisal and jute. For style and substance, our Sisal Herringbone makes a classic wall-to-wall carpet. Deep pile carpets in undyed Wool Barefoot, meanwhile, are popular in bedrooms as they're super soft underfoot and satisfy the sustainable and wellness trend. '
14. THE HOME OFFICE AS FOCAL POINT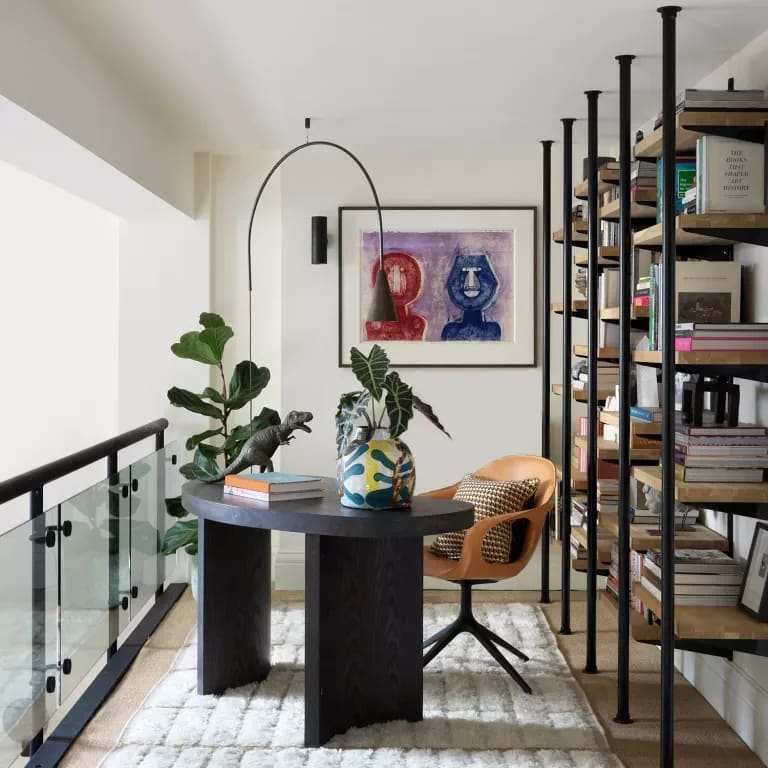 (Image credit: Natalia Miyar)
'A home office must be designed as a space to induce thought,' says Andrew Martin's Martin Waller. 'It wants to have crisp, clear lines, comfort and creative inspiration by way of artwork or patterned wallpaper. A desk light is a good way to add style and design-led angles to an office as well as being imperative for spot lighting.'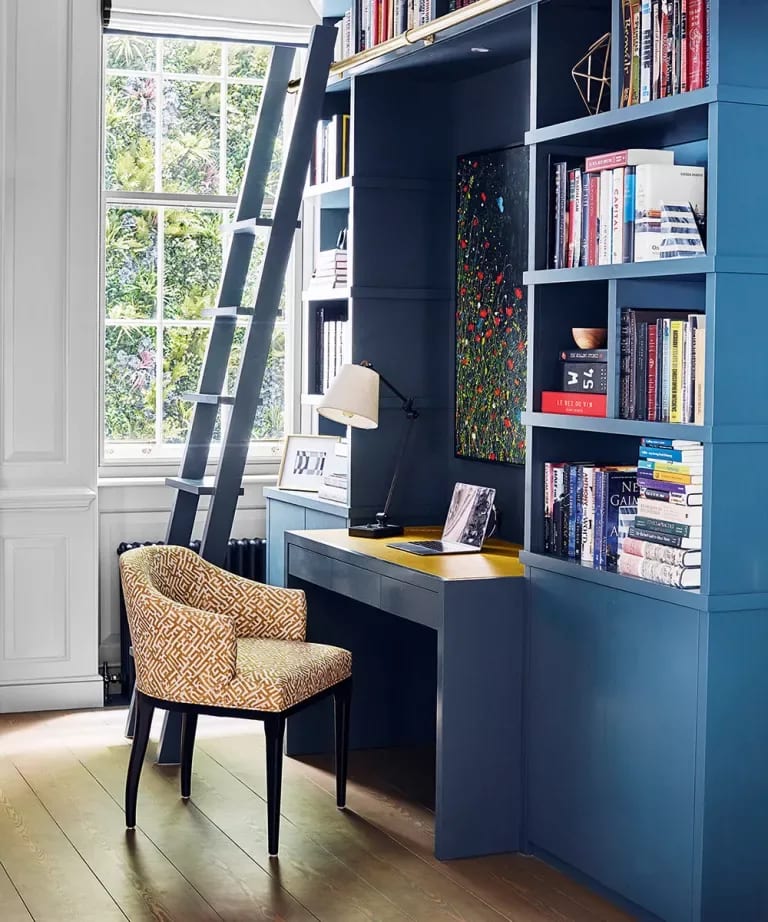 (Image credit: Brent Darby)
'A chair has to be comfortable, but it is important to get the level of comfort right. A leather armchair for example would fit in a library feel, acting as a sanctuary to read and reflect, where an upright swivel chair suits written desk work. And do not be condemned to a black foam seat, go for a chair in mid-century velvet upholstery or a cantilever with interesting lines.'
15. A SNUG SPACE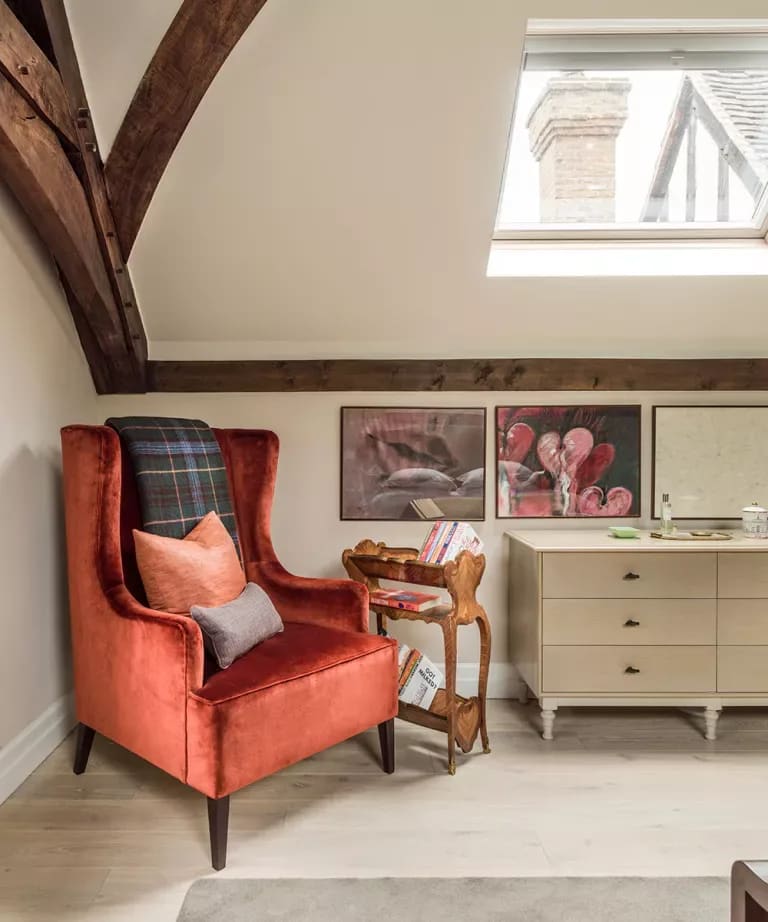 (Image credit: Mel Yates)
Adding soft and comfortable elements to your space, with a mixture of textures – linen and wool on sofas and armchairs and warm wood tables – combine to make a comfortable place to relax.
This adds texture and warmth, whilst also making the space feel lived in, a feeling that we crave in the colder months.
16. STATEMENT HEADBOARDS AND CANOPIES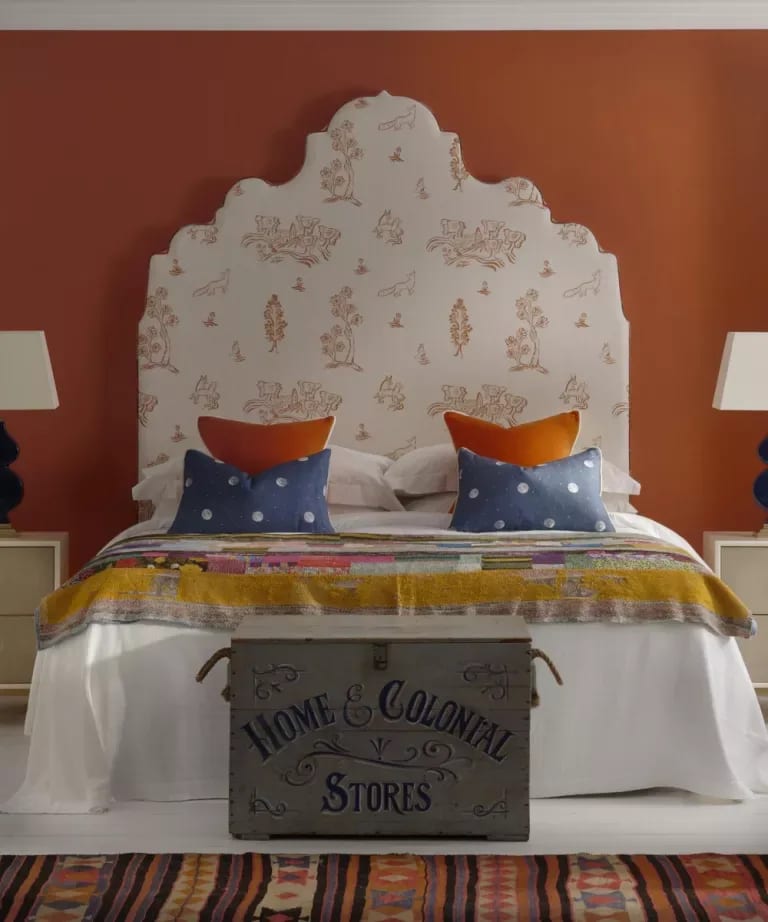 (Image credit: Andrew Martin)
'With the rise of the boutique hotel and its trending look in residential design, the headboard has become a brilliant focal point in bedroom decor,' continues Martin Waller.
'Look to the
Firmdale Hotels
for inspiration on using brave colour and pattern and have fun coordinating your headboard with a wallpaper or throw. Don't be afraid to choose a more outlandish style as this only adds more character. See it as art above your bed.'
17. LUXURIOUS INTERIORS TO RETREAT TO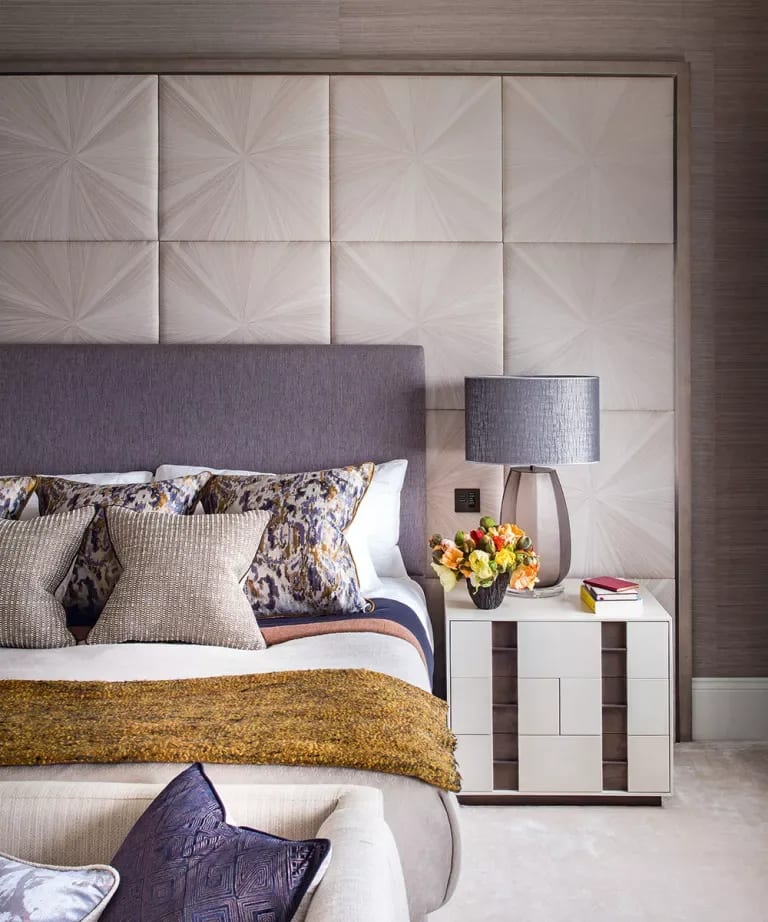 (Image credit: Paul Raeside)
It stands to reason that in 2021, we want to elevate our homes with dramatic touches of luxury. The ultra-glamorous trend brings a luxurious jolt to the home. Consider how playful opulence and patterns lift an interior's mood and why this has become so important for this new decade. It's a feeling of sumptuous that redefines the home with all the comforts and refinements of boutique hotels.
A major trend in 2021, the glamorous revival was first signposted when Pantone declared its Color of The Year as Classic Blue in 2020. The trend depicts a return to premiumization with inspiration from hotel design, art deco style and Viennese Modernism. With the growing desire to host elegant gatherings comes a love for geometric shapes, luxury velvets, monochrome prints and cashmere throws.
18. MAXIMALISM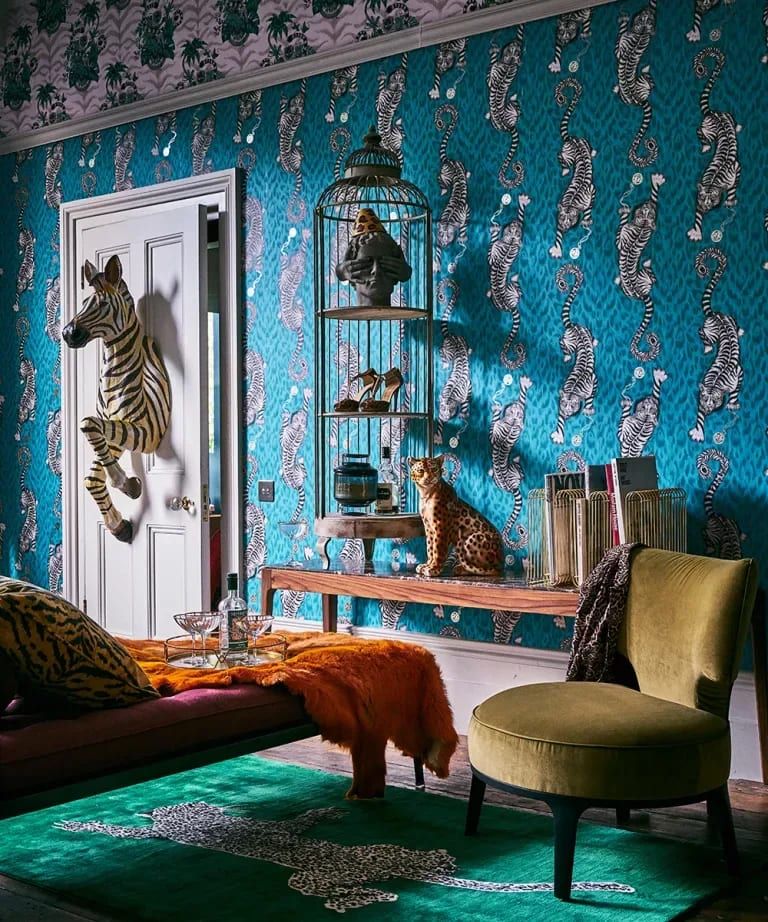 (Image credit: James Merrell)
Curate your own interior identity by adding personal touches to your room. Maximalism is having a major moment as we seek to curate our homes.
After a decade of minimalism we love the inventive return of highly decorative and personal interiors. We are evolving our homes as spaces to be fulfilling, memorable and cabinets of curiosities.
Homeowners are styling their interiors to tell a story, layering old with new to create exciting interior stories. Every piece in their home makes a statement either through the silhouette, fabric choice, colour or unique backstory. It also reflects a growing interest in furniture and objects acting as souvenirs of our lives. People are regaining a sense of individualism by using historical references, dark floral patterns and stained woods in their homes.
19. HOUSEPLANTS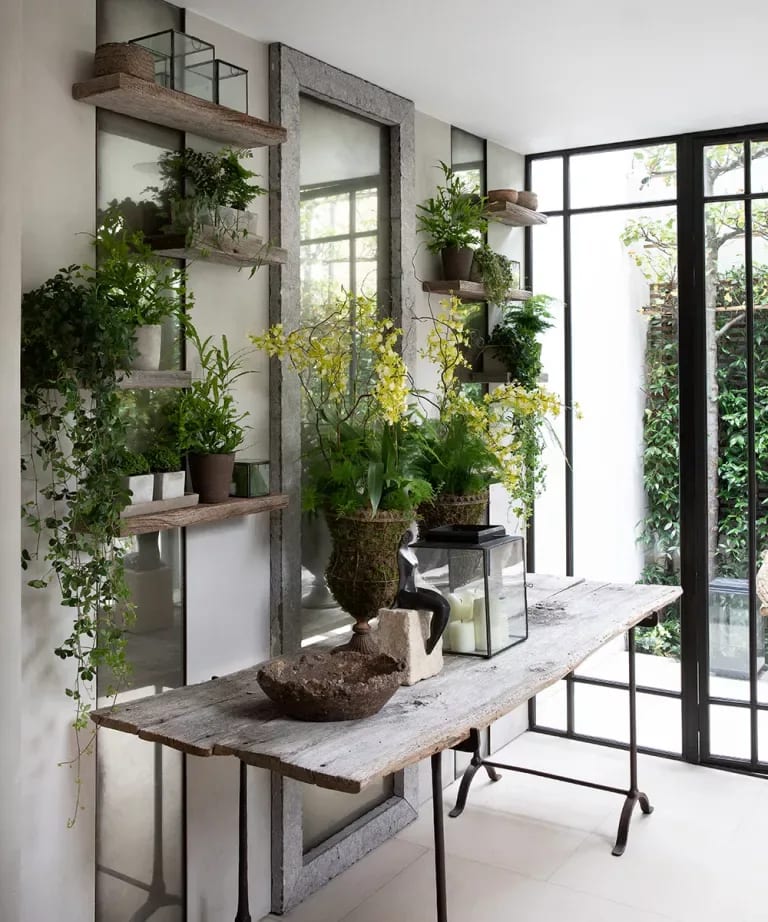 (Image credit: Paul Raeside)
You only need to peep at Pinterest and Instagram to see that houseplants have never been more fashionable. From retro 1970s-style hanging creepers to blowsy, beautiful blooms there's sure to be a plant to suit your style and space.
Indoor plants fell out of fashion briefly in the 1990s, but we're happy to report that they're back – not only are they beautiful, bringing vibrancy and color to our homes, but they also freshen the air, filtering out pollutants and releasing oxygen.
20. STEPPING OUTSIDE – GO MULTI-FUNCTIONAL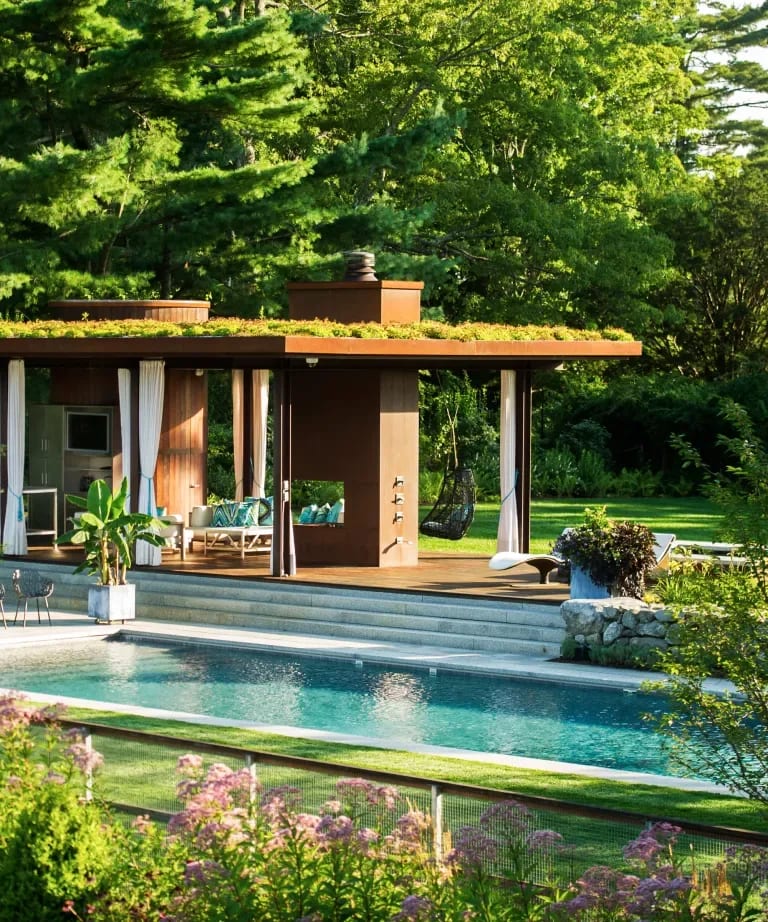 This garden, designed by Stimson, has an elegant swimming pool complete with pavilion
(Image credit: Stimson)
This year's
garden trends
are reflecting interior design trends – and are impacted by the pandemic as you would expect. Just as today's homes now have to have multi functions, so are our gardens are being similarly used.
'With people relying on their homes as an office, then an outdoor space for connecting with nature and entertaining friends and family safely is essential,' says Isabelle Palmer of The Balcony Gardener.
Investing time and money into cultivating our outdoor spaces – large or small – into functional and beautiful enhancements of our homes makes good sense. For those that have the space, swimming pools are high on the agenda for summer, as are fully equipped garden buildings.