Just as Southern California is comprised of a melting pot of people from all over the globe, it is also home to a myriad of architectural styles. We've showcased 9 Southern California homes here. Can you name the style of each one?
1. Gamble House, Pasadena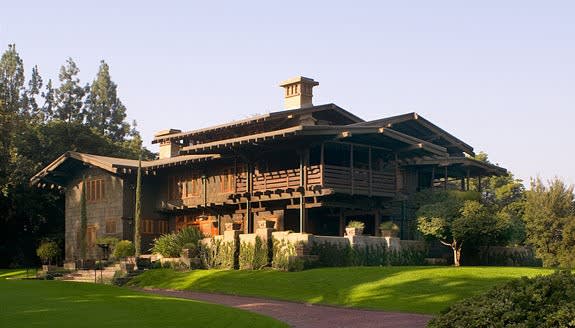 2. Gloria Swanson Residence, Hollywood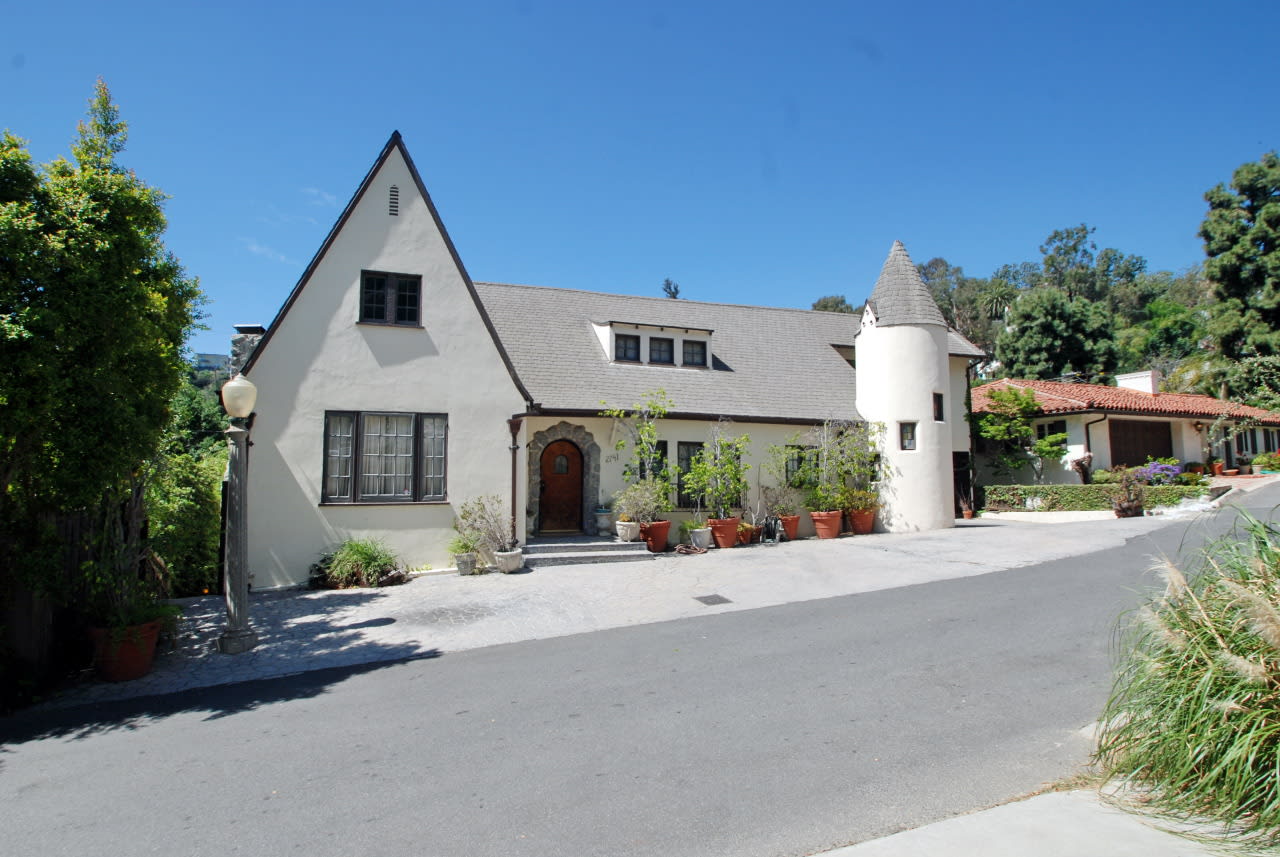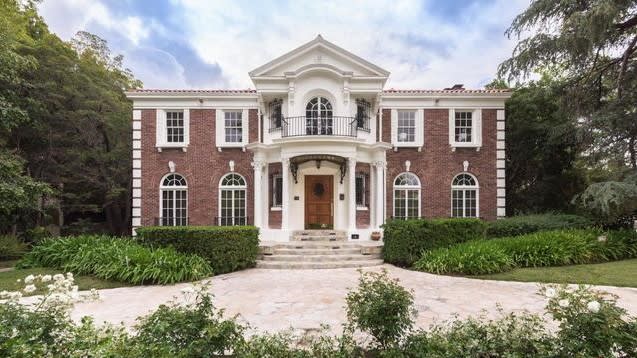 4. Guasti Mansion, West Adams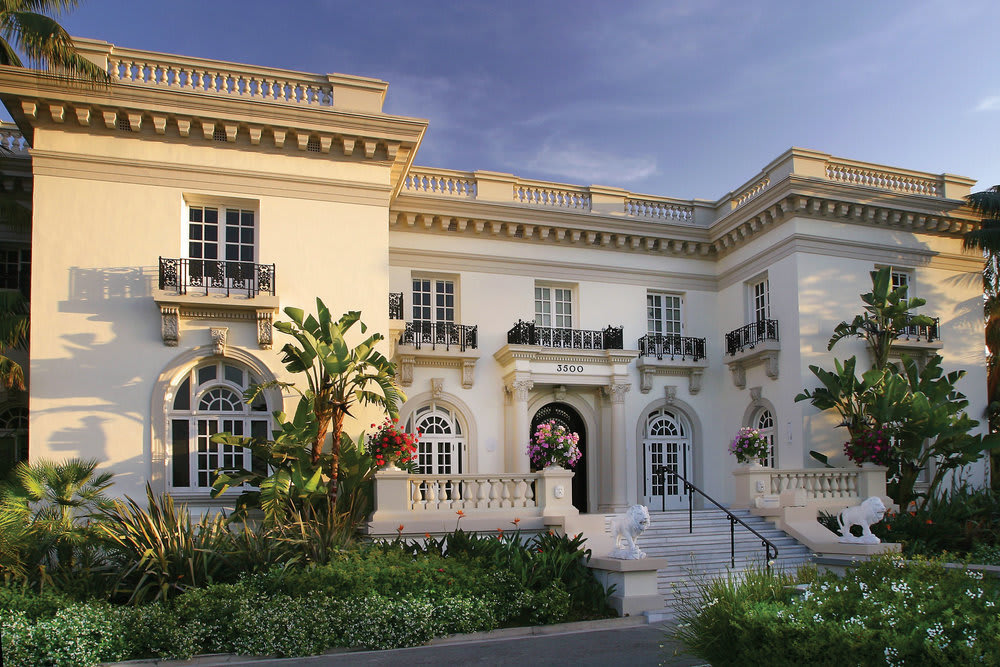 5. Lloyd Wright's Samuel-Novarro House, The Oaks, Los Feliz


6. Stimson House, West Adams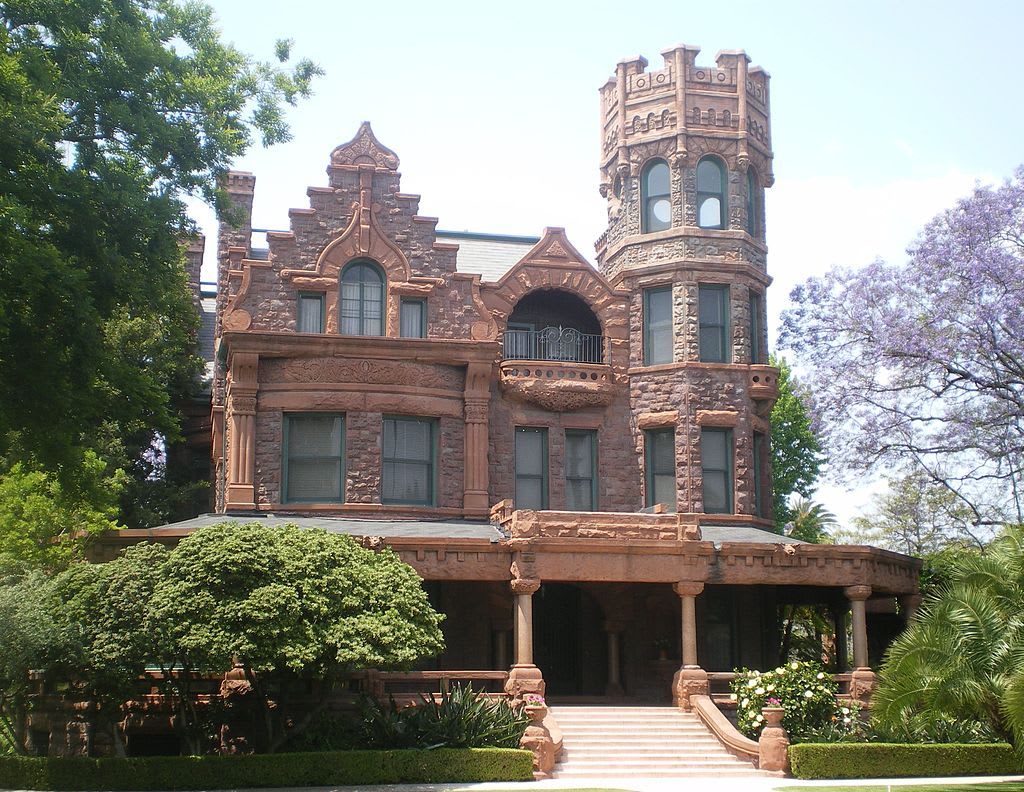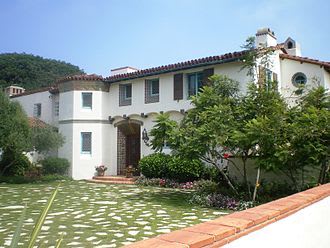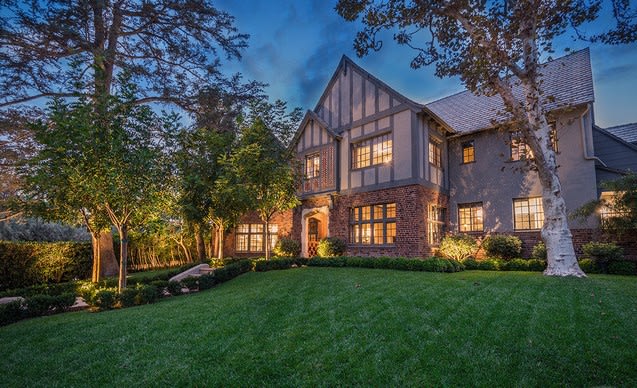 9. Casa del Herrero, Santa Barbara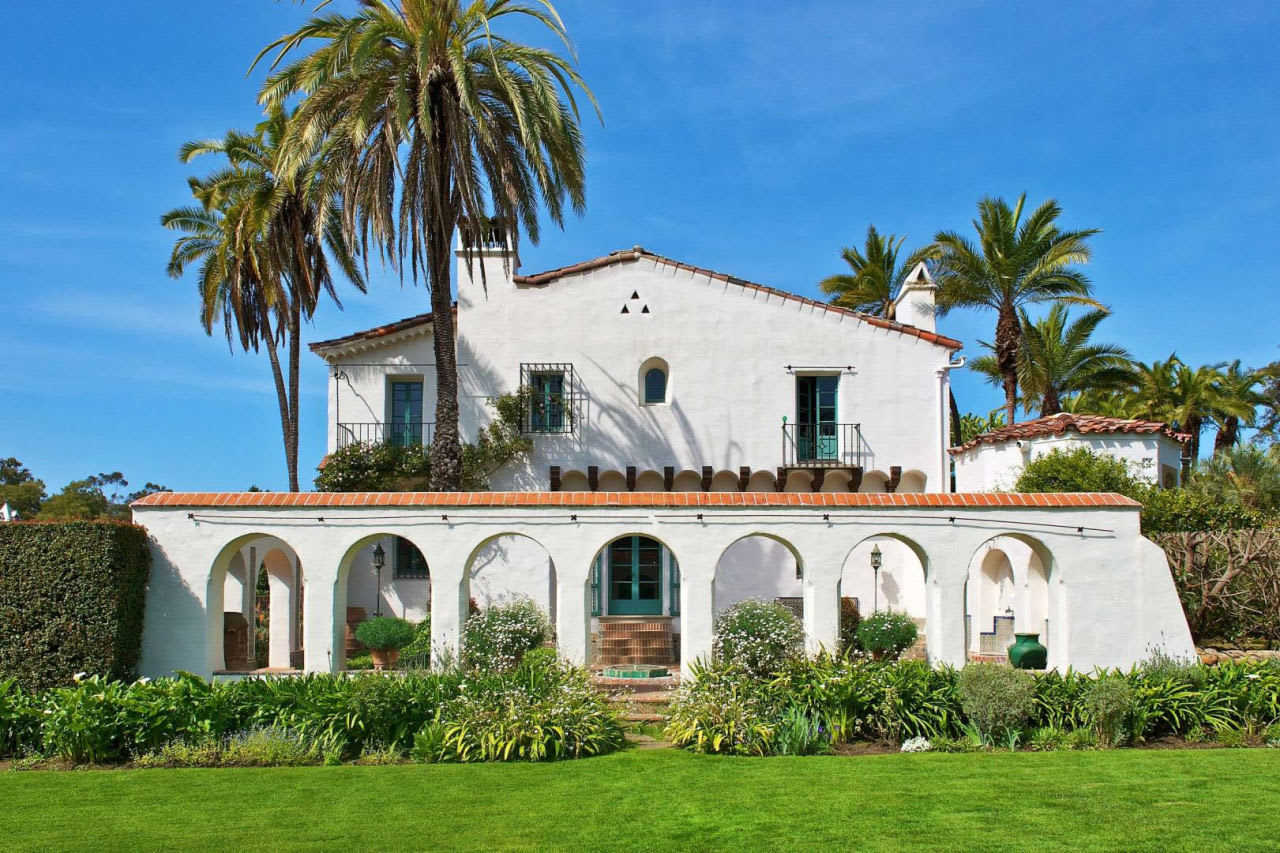 1. Craftsman (Arts & Crafts)–Gamble House, Pasadena
Originating in England, the Arts and Crafts movement emphasized a unity with nature and prized handmade details over the cheap mass production of the Industrial Revolution. Distinguishing traits of Craftsman bungalows include low- pitched rooflines, gabled or hipped roofs, overhanging eaves, shaded porches, extensive woodwork, double-hung windows, and Batchelder tile fireplaces.


2. French Normandy–Gloria Swanson Residence, Hollywood
Loosely based on the architecture of 16th-century French chateaux in the Loire Valley, the Chateauesque style became trés chic in Los Angeles during the 1920s thanks to its fantasy appeal, aristocratic associations, and last but not least, advances in veneer cladding techniques that approximated the look of expensive masonry construction. Identifying traits include steeply pitched hipped roof lines, spires, pinnacles, turrets, gables, shaped chimneys, dormers, and round or gothic archways.


3. Neoclassical Revival–Hancock Park
Neoclassical architecture is characterized by grandeur of scale, simplicity of geometric forms, Greek or Roman detail, dramatic use of columns, and a preference for blank walls. It is defined by a commanding facade with a full height porch, its roof supported by classical columns. The columns are often fluted and the capitals are usually ornate Ionic or Corinthian.


4. Beaux-Arts–Guasti Mansion, West Adams
Seen in Downtown LA's temples of finance, commerce, and law, Beaux Arts is a classical style characterized by Greco-Roman elements: columns, arches, vaults, and domes. The buildings were constructed with high quality materials such as limestone, while their interiors were dressed to impress in marble, mahogany, alabaster, terrazzo, bronze, and brass. Exterior embellishments include bas-relief sculptures and glazed terra cotta tiles.


5. Art Deco–Lloyd Wright's Samuel-Novarro House, The Oaks, Los Feliz
Art Deco reared its lovely head in Los Angeles following the 1925 Exposition des Arts Decoratifs in Paris. Constructed of smooth-finish building materials such as stucco, concrete block, and glazed brick, Deco buildings have a sleek, linear appearance. Other identifying characteristics include a setback facade, reeding or fluting around doors and windows, stepped-tray ceilings, and lavish ornamentation employing ziggerauts, chevrons, and other geometric forms, intense colors, and Egyptian, Native American, and other "exotic" motifs.


6. Romanesque–Stimson House, West Adams
Romanesque architecture is characterized by round arches over windows and/or entryways, with heavy emphasis around the arches; thick, cavernous entryways and window openings; thick masonry walls, rounded (sometimes square) towers with conical roof; facades are typically asymmetrical; variable stone and brick façade. On elaborate examples, polychromatic facades with contrasting building materials. The style emphasizes the Classical Roman arch as its dominant feature.


7. Spanish Colonial Revival–Adamson House, Malibu
Became Southern California's pre-eminent architectural style in the wake of the Panama-California Exposition of 1915-1917. To house the San Diego exposition, architects Bertram Goodhue and Carleton Winslow designed a campus of buildings that blended elements of Mission Revival, Mexican, Spanish Baroque/Churrigueresque, and Islamic styles. This unique concoction was a resounding hit, and soon homes with low-pitched red tile roofs, courtyards, white stucco walls with rounded corners, painted tile, wrought-iron accents, and arched windows and doorways became a ubiquitous sight.


8. Tudor Revival–Hancock Park
Meant to evoke a quiet country lifestyle and the picturesque cottages of old England, the Tudor Revival style is typified by an asymmetrical design that features steeply pitched roofs with front-facing gables, leaded-glass windows (often diamond-paned), arched doorways and massive chimneys as well as stone, brick or stucco exteriors with half-timbers gracing the facade — a mere decoration recalling the structural timbers that held up such houses centuries earlier.


9. Monterey Colonial Revival–Casa del Herrero, Santa Barbara
Several variants of Spanish-style architecture make a contribution to the unique flavor of our local landscape, one of which is the Monterey Colonial Revival. It is a mixture of Mexican, New England Colonial, and Spanish styles, Monterey Revival homes are two stories, and feature second-floor verandas with wood railings, plaster or thick stucco walls, and louvered shutters (though these are often fixed).
The
JS code beautifier
will take care of your dirty JavaScript, assuring a syntax error-free solution.