Dr. Campen is an ER doctor at Providence Saint Joseph Emergency Department, a Clinical Instructor of Emergency Medicine at UCLA Medical Center, and the CMO and Founder of Vital Medical Services. Follow my down to earth evidence based information at
@glamERdoc
.
Q&A
You have the unique circumstance of not just working in the ER, but working in TWO ERs in the City, including a major trauma center. What is the scene and mood in the hospital right now? Last week you said things were slow, like a calm before the storm. Has that changed?
Currently ER volumes are down. The community is cooperating and only true emergencies are coming to the ER. However, our acuities (how sick the patients are) is very high. Patients that are sick with coronavirus are very sick. They require intubation (being put on a ventilator) which is a procedure that puts the doctors at very high risk. In the ER we are taking every precaution to protect ourselves including masks, gown, covers for everything as well as PAPRs (powered air purifier respirators.) We look like spacemen!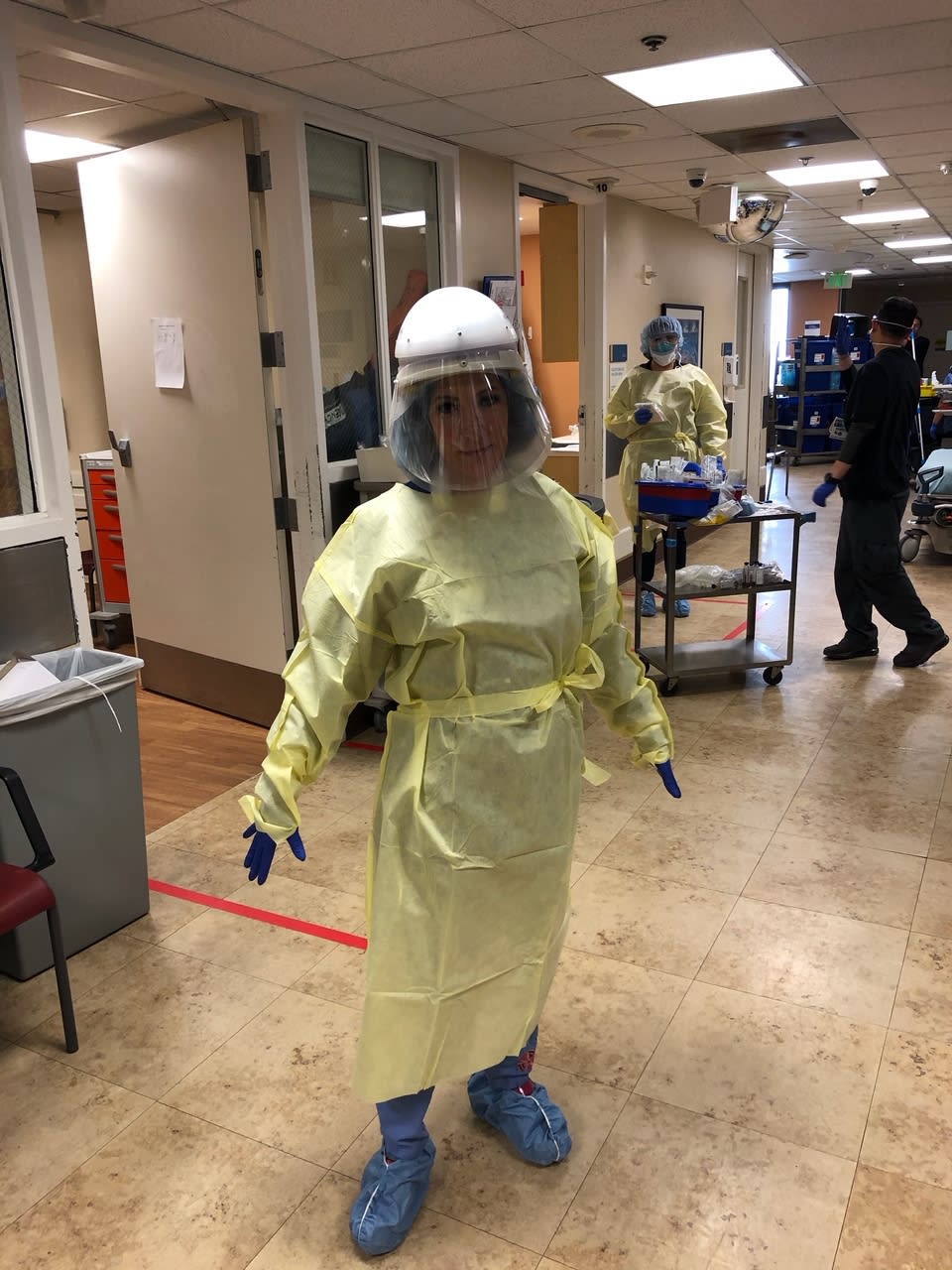 You mentioned to me last week that one of the reasons Covid-19 can be so harmful is what it does to the immune system and how it can pave the way for a bacterial infection; can you explain that?

The COVID-19 disease drains the immune system so that a secondary bacterial infection can swoop in and infect with a poor defense. This is how you are seeing people get sick so quickly and die after 5-6 days of the infection
Are you seeing any demographic trends of who is being impacted?

Obviously people with compromised immune systems are at risk. Nursing home patients seem to be the hardest hit right now simply because they are older and the immune system is not as strong, but also because the virus spreads through the whole facility. The statistics you see for positives also have a peak in the age range of 30-50. My theory for this is that these are the healthcare workers that have qualified for testing.
What advice do you have right now for citizens of Los Angeles who are fearful?

Don't panic. If you listen to the advice, stay home and at least 6 feet from people, and clean your hands well after touching public surfaces, you will not catch it. It does not fly through the air.
You haven't seen your parents in two weeks, and you're extremely close with them. How important is social distancing and Safer at Home right now, particularly for the more vulnerable population groups?

Social distancing is stopping the spread of the virus is not so much for my own protection (if I catch it, I will be fine!) but for the protection of the more vulnerable people of our society. Unfortunately, that means most of us can't be physically close to our parents. Thank goodness for facetime though, we can still stay connected.
For those interested, what can people do to help first responders like you?

Please listen to the warnings and follow the order to stay at home. If you are looking to help hospitals or ER staff, in addition to donating PPE (masks that are impermeable to liquid, wipes, sanitizer, lotion, gown covers), snacks and food is also greatly appreciated! Most of us working don't stop to take a meal break so having food available in the department helps so much.
Stay safe, stay home, and stay alive. Follow my down to earth evidence based information at
@glamERdoc
.